A Lifetime of Service
-Emily McGraw
They met…and God provided
John and Lois Cook were familiar with the work of Child Evangelism Fellowship® when they first met at Toccoa Falls Bible College. They had each taught CEF® Bible lessons in public schools. Both felt called to be missionaries to children but were uncertain about their next steps. When they saw an advertisement for the CEF training institute in California, they sensed God's leading. But there were two problems: they were not married yet and lacked the money to do so, and they did not have a way to get to California. John and Lois trusted God to provide and He did. Someone gave John $100 to buy wedding rings and a friend of John's asked if he would drive his new convertible to California for him.
They married…and became missionaries
John and Lois graduated with BA degrees in Biblical Education, were married June 4, 1956, and began the drive to California. They were accepted as CEF missionaries to South Korea and on March 27, 1959, John, Lois, and their son Kerry boarded a freighter for the 14-day journey to Pusan, South Korea.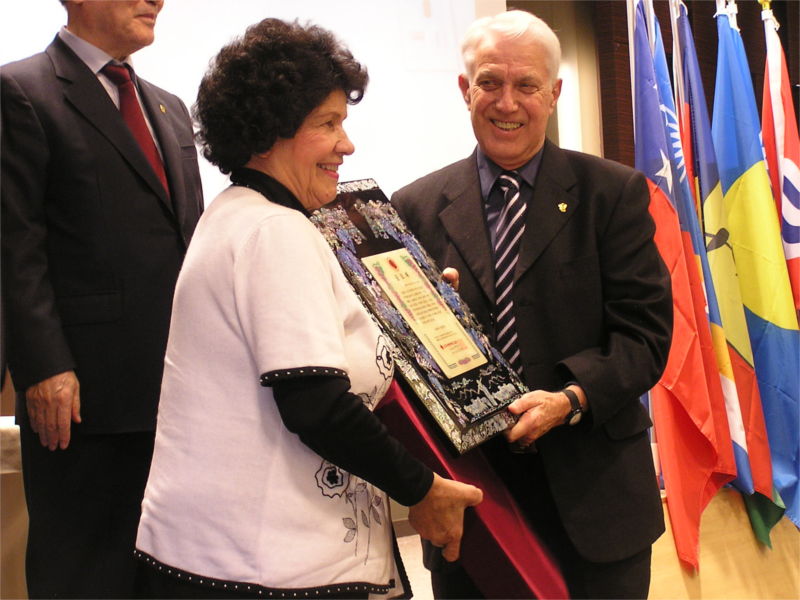 They served…and lives were changed
While in South Korea the Cooks had three more sons: Kevin, Kris, and Kimble. Adjusting to a vastly different culture was challenging. It took years of study to learn the Korean language. They met with many difficult and trying times but kept going. Once, their son Kerry got lost but missionaries found him and brought him home. Another time while their house was being treated for insects, their infant son Kevin accidentally ingested the poison and nearly died. With constant prayer and the careful attention of the missionary doctor, he recovered. The Cooks served 25 years in South Korea (1959-1985) sharing the Gospel with children and developing the ministry. Today, CEF of South Korea thrives and sends more missionaries abroad than any other country.
They still teach children…and see God work
Even after retirement John and Lois continued to have a heart for the Korean people. They attended a Korean church near their home in South Carolina and taught children's church every week. One Sunday a 13-year-old boy came to childrens church for the first time. John and Lois invited him in, and he sat in the back of the classroom as John continued with the story, Pilgrim's Progress. John told about Graceless, who was carrying the burden of his sin until he met Jesus, who took away his burden and changed his name to Christian. Suddenly the boy sitting in the back of the room jumped up and said, "I am that man! I have a burden of sin in my life too. I want to have Jesus as my Savior!" John talked to him and led him to Christ. That day, just like Graceless, the boy became a new creature!
Stay Connected with CEF
Subscribe to our email lists to receive updates, news, and stories based on your needs and interests.