An Unexpected Shift
-Rebecca Goodwin
It was about halfway through the school year, and we marveled at how far our Good News Club® (GNC™) had come. We had started the school year with a Party Club, and the kids had been quite rambunctious. They sat on the lunch tables, walked back and forth, and were basically wild throughout the entire hour. From that point on, my team and I knew we needed to set some ground rules and be very intentional to enforce them to see improvement in the kids' behavior. And so we began. We did what worked best for our kids using the best method one can use in a situation like this—trial and error. Weeks passed, and those weeks turned into months. As Christmas approached, we marveled at all God had done—how He had changed things around from where they began!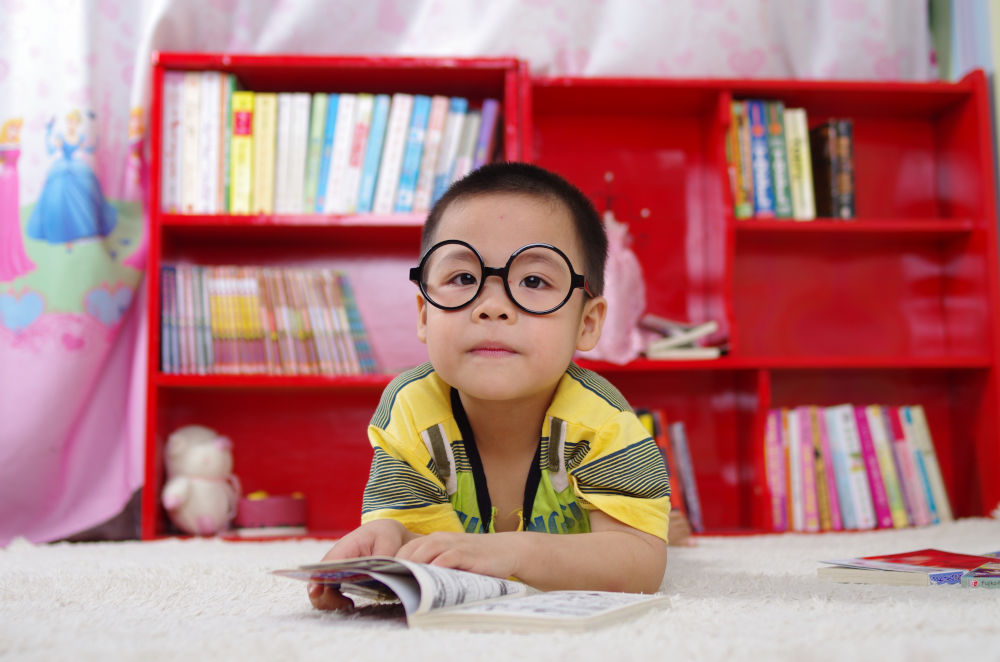 But still, there was one child who made things difficult—Shawn.* At the beginning of the year, one of my team members and I had a difficult conversation with Shawn about his behavior. We expressed how important it was that he listen, not just for his good but also for the good of the other kids in the club. There seemed to be a slight improvement for a while, but then he lapsed into his normal misbehavior. It seemed that the other children had learned, grown, and adjusted throughout the year, but Shawn had not. Week after week his behavior became more and more disruptive. When we took the children to the bathroom, Shawn would literally be jumping up the walls in the hallway. During club time he would climb on and under the tables. During the lesson, he would run around and back and forth incessantly, never able to stay in one place and listen. It was easy to assume that he wasn't listening. What was the disconnect? And how could we fix it? Unfortunately, there was just not much left for us to do but to pray. And pray we did.
                The first day back to Club following our Christmas hiatus, something happened that began a shift for Shawn—a shift I did not expect. I had the lesson for club that day, and as I was studying for my lesson, the Lord spoke to me. "Becca," He said. "Someone is going to get saved as a result of this lesson." I sensed so strongly that this voice was from the Lord, but I had to wonder…Was this truly the voice of the Lord, or was it just me hoping to see something big happen? I could only wait and see.
I taught the lesson that day as I had in the past, and I remember feeling exhausted and discouraged at the end. I had included good teaching, but some of the kids were disruptive, and I wondered if they were really listening. Shawn was one of those. When I gave the invitation, several kids came back for counseling. My heart jumped when I saw that Shawn was among them. As I used the counseling questions to discern who was here for what purpose, many of the group left one by one as I dismissed them. Soon the only children left were the ones who expressed a desire to put their faith in Jesus that day. I went through the Gospel carefully with the group, making it clear what they were doing. And each one that was left put their faith in Jesus—including Shawn! I will never forget the amazement in my own heart that Shawn had not only responded to the invitation but that he stayed the whole time instead of running to the next activity with the other kids. As I included teaching for growth, Shawn asked some insightful questions about the lesson and about God. "He was listening!" I thought.
After we finished, I encouraged Shawn to go to a fellow teacher and tell him about his decision. What joy filled my heart as I watched him do this, and as I later shared with my team what God had done to warm the seemingly cold heart of little Shawn! It was a cold, dreary day—but sunshine was shining in Shawn's soul. He was a child of God.
I wish I could tell you that from that point on dealing with Shawn was easy; but frankly, it wasn't. Shawn still had bad days. He still had days when he would run around like crazy, play in the lunch tables, and not seem to listen. But the difference was that Shawn had believed in Jesus. He had the Holy Spirit inside of him, slowly changing him and making him more like Jesus.
One particular day, some weeks after Shawn had trusted in Christ, one of my team members, Lynne, talked with Shawn before club. "Shawn," Lynne said, "you have believed in Jesus. God the Holy Spirit is inside of you to help do what's right. So today in club let's ask God to help you listen. By doing this, you and others will be able to hear what God is saying." Lynne proceeded to pray with Shawn, helping to reinforce that God the Holy Spirit was with Shawn to help him do what was right. This truly pricked Shawn's heart, helping him to realize his actions affected others. With the Holy Spirit's help and Lynne's gentle reminders, he behaved so much better that day than he had in the past. The Lord was speaking to him through His Holy Spirit, who now lived in Shawn, and through his Good News Club teacher. There had been an unexpected shift!
What Shawn needed was more than just hearing the Gospel a few times. What he needed was more than his teachers correcting him. What he needed was a team of believers, agreeing together in prayer for his salvation and not giving up on him. Even beyond that, following his conversion, he needed his teachers to gently guide and lead him to where he needed to be. He needed love, care, and discipleship.
What about the children in your Good News Club, Sunday school, or other kids' class? Have you given up on them because it's "too hard" and "they'll never believe"? Or perhaps they have believed, but you still aren't seeing change. Have you continued to pray for them, asking the Holy Spirit to guide them into all truth (John 16:13)? Have you led them by your kind words and, more importantly, your example? That is precisely what so many of these children need. They need love, sincere care, and evangelism, yes…but they also need discipleship.
The vision of Child Evangelism Fellowship® is to reach "Every Child. Every Nation. Every Day." How can we help these children to not just believe and make a profession of salvation, but to walk every day worthy of the calling to which they have been called (Ephesians 4:1), and grow in the grace and knowledge of our Lord and Savior Jesus Christ (2 Peter 3:18)? We need to pray for God's wisdom, to give us new ideas and new methods for the best way to not only reach this generation for Christ but also to disciple and equip them. Equip them with what? These children need to be equipped with an every-day relationship with the Lord that will change them from the inside out and help them to walk as "little Christs"—following Him day by day, hour by hour, and moment by moment. That is our goal. That is our mission. Let us be faithful to this calling and seek to honor the Lord by our actions toward this end—for the glory of His name, the name of Jesus!
Stay Connected with CEF
Subscribe to our email lists to receive updates, news, and stories based on your needs and interests.