Because It Works
"Teacher Kasandra" gave her life to Christ at 25 and has continued to serve God well. Even before she was saved, many children in her community gathered at her home. They were drawn to her tender heart and kindness. When God changed her life, she knew He wanted to use her to touch the lives of children.
She recalls one afternoon when several children were at her home, she entertained them with music while they danced and sang. But it wasn't really the type of music that pleased God. It was at that very moment Kasandra recalled the Holy Spirit moving her to have Sunday school for these children. She shared the idea with them and they excitedly agreed to come and learn about Jesus. The next week 20 children came. Many children received Christ as Savior. This continued for many years and as the children grew up and had children of their own they sent their children, cousins, nieces and nephews. One of the most unsuspecting men in the community saw that something was changing in the lives of the children and gave her a room in his home dedicated for her ministry.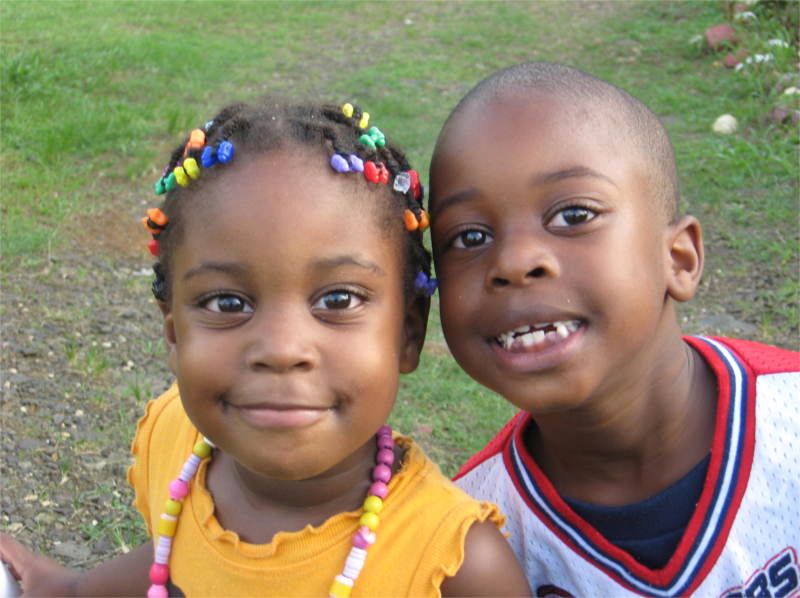 After she married, Kasandra moved to another community in St. Lucia, but continued to travel to Balata every week for the outdoor Sunday school. She later heard about Child Evangelism Fellowship® and in 2004 enrolled in Teaching Children Effectively™ Level 1. Her ministry continued to flourish and she started a Good News Club® at her new home along with the other two Good News Clubs she works with at Balata. Teacher Kasandra states that God has been her help all these years in the face of many challenges. God and the many children she has worked with have been her source of strength and encouragement. Her many years of committed service to the ministry have borne much fruit. She gives God praise when she meets people she has taught who are now ministers, missionaries or musicians at various churches. Some have even gone on to work with Child Evangelism Fellowship.
Kasandra's husband, Brother Alexander, understands why his wife is so committed to the children's ministry. He recalls a young policeman telling him that "Teacher Kasandra" had greatly impacted his life. The officer is one of many adults who often said, "I know your wife, Teacher Kasandra. She taught me when I was young and my life changed because of her." Brother Alexander said he became excited about the many testimonies concerning his wife and thought he too should get involved in children's ministry "because it works."
After joining his wife at several CEF® activities, he joined the CEF of St. Lucia board in 2015. "I have been greatly encouraged by the move of God in this ministry and I feel proud to be a part of what God is doing and seeing His hand at work."
We thank God for the blessing of Teacher Kasandra and Brother Alexander for their over 40 years of ministry and distinguished service to children's ministry in St. Lucia.
Stay Connected with CEF
Subscribe to our email lists to receive updates, news, and stories based on your needs and interests.