Because of Leslie
—Kathleen Allison
Eleven years—not long to most of us. But for Leslie Toledo it was a lifetime. That life was cut short by an unusual epidemic of bacterial meningitis which had spread to the Navajo reservation where he lived. The public health department had provided immunization for the Navajo community but it came too late for Leslie. On March 17, 1995 his life on Earth was over. Yet in that short time God did great things.
Leslie had attended Grace Christian Indian School for six years. His family were strong traditional Navajos with the customary animistic beliefs including offerings to appease the spirits and gods. It might seem strange that these parents sent their children to a Christian school but it was well-known that this school offered the best education in the area.
The Christian school also provided the good news of Jesus Christ. Helen Garrett, Leslie's second-grade teacher, prayed with him to receive Christ as his Savior. In the following years Leslie was outspoken about his faith, strongly affirming he was committed to Christ and wanted nothing to do with the spirit guides sought by traditional Navajos.
Leslie was large for his age, thoughtful and serious, and an excellent artist. Science and Bible were his favorite subjects. His teachers were often caught off guard by how deeply and thoroughly Leslie had thought through difficult questions and came up with insights beyond his years.
Mark Carpenter, Leslie's fifth-grade teacher, commented, "I was sure God was going to use this young boy to be a great spiritual leader for the Navajo nation."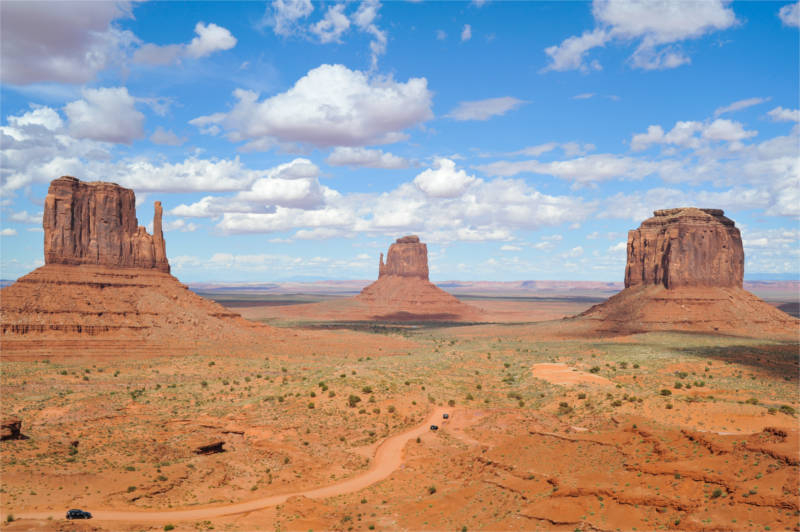 Then the meningitis epidemic struck. Early one Friday morning Leslie's condition grew steadily worse. His mother took him to the Grace Brethren Navajo Mission* about ten miles away but Leslie died before they reached the mission.
Leslie's family asked Mr. Carpenter to help plan the funeral. Navajos believe that after death one becomes part of nature. The teacher read to the family from one of Leslie's journals where he clearly gave the plan of salvation. Mr. Carpenter added, "I have a hope. I will see Leslie again because he was a believer. Some of you are never going to see Leslie again unless you also come to the same faith in Jesus that he did."
At the funeral the entire Navajo community heard the Gospel. The Word of God that was presented there is still affecting them. Navajo Christians have reported that many have asked questions such as, "Where do you think we're going to go when we die?"
The school children had their eyes and hearts opened, too. Students came to class saying, "We prayed to receive Christ last night. We want to be sure we see Leslie again."
Weeks after Leslie's death Miss Garrett showed a video of Christ's crucifixion and resurrection. The children were eerily silent afterward. Suddenly one child asked, "Miss Helen, do you suppose we'll be able to see those nail prints in Jesus' hands when we get to Heaven?"
As Miss Garrett reflected on her answer another child spoke, "Hey, Leslie already knows, doesn't he?"
Eleven years. Not very long, yet plenty of time for God to use one faithful boy to accomplish His purpose.
In May 2001 the Grace Christian Indian School closed due to a large number of Navajo families moving to urban areas. But because of Leslie many Navajos took the Gospel with them!
*Now known as Grace American Indian Ministries
Share CEF
Share this page with friends and family on social media.