Bringing Change to the Inner City
During the summer Patti, the local director for the Greater Chattanooga chapter of Child Evangelism Fellowship® organizes teams to run 5-Day Club® in community centers in the inner city. Then the opportunity opened for the Chattanooga chapter to start Good News Clubs in 17 of these community centers. Now they could disciple the children reached through the summer 5-Day Clubs! To staff the clubs in the community centers, CEF encouraged inner city churches to partner with them. The churches sent volunteers into the centers to lead the clubs. Through these partnerships seven of the 17 centers have Good News Clubs.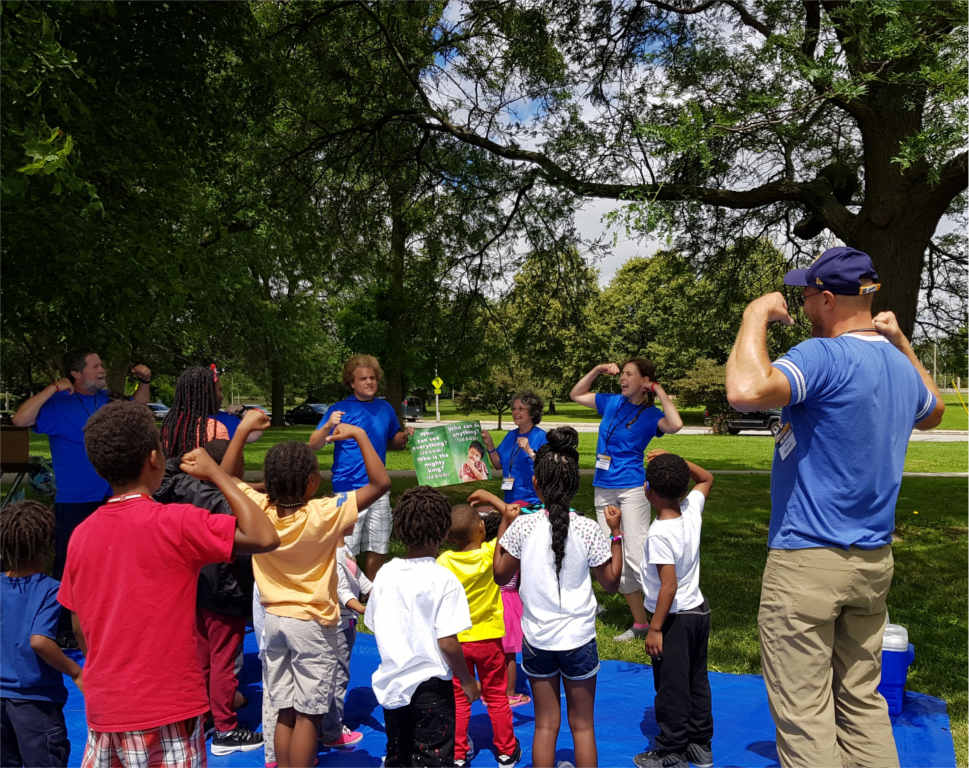 Children can now see their GNC teachers in club, in church and in their neighborhoods. This increased contact is crucial for inner city children. Many grow up in homes where the parents do not care about them. They may not know who their real parents are and they may have to be the parents for younger siblings. Gang violence is strong; gang members often recruit children as young as nine years old to do their dirty work.
But the clubs are making a difference. One young attendee was a strong but negative leader who caused many problems. One day as he listened to the Bible lesson, he stood up and told the teacher, "I need Jesus." The boy accepted Christ that day! His behavior has changed completely and he is now a positive Christian influence in his community.
He isn't the only one. Another boy had a rough home life, didn't know who his father was and was forced to parent his younger siblings. He had many behavioral issues that caused him to be kicked out of six different elementary schools. He attended Good News Club and accepted Christ as Savior! His life has completely changed! He now teaches 5-Day Clubs and Good News Clubs, graduated from high school with honors and earned a scholarship for college. He plans to become a principal and pastor so he can invest back into his community through the love of Jesus. He is unashamed of his testimony for Christ, has earned a favorable name in his community and is making a difference!
The children attending these clubs are encouraged to go to the sponsoring church. After Patti spoke at one of these churches, the mother of one GNC attendee approached her. Her heart had been touched by the love and acceptance extended by the church family. She was encouraged by the way they showed her that God would meet her where she was in life and grow her from there.
Though there is still much work to be done and many more clubs waiting to be opened as soon as the volunteers become available, the changes happening in the lives of these inner city families are great.