Christmas Across the Globe
Serving the Lord with Child Evangelism Fellowship®, missionaries and volunteers get to see God's love for the children firsthand. He has blessed and preserved this ministry for the past 80 years in order to bring glory to Himself and display His love for the little children of the world.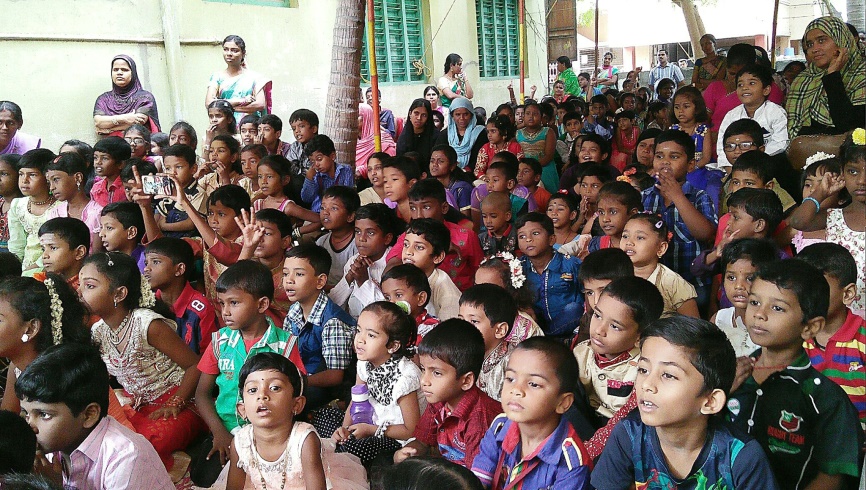 God's love for the children was especially visible this Christmas season. Last year the Christmas Across America™ outreach program touched the lives of thousands of children in the States through Christmas party clubs. This year, however, the Gospel campaign was taken across the globe. There was Christmas Across Africa, Christmas Across Latin America, Christmas Across Canada/Caribbean and even Christmas Across the Middle East Lands!
Not all the numbers are in yet, but it is confirmed that in the Middle East alone, God used this Gospel campaign to reach over two million children with His love. God provided trainers, volunteers, finances and safety to these children's ministers because He wants the children to know Him. He is raising up a new generation to serve Him and bring His glory to the nations.
Out of those two million seeds that were planted, God will bring a harvest of children who will grow up to love Him, glorify Him and bring others to Him. The work that God accomplished didn't stop after Christmas. It will continue into eternity.
Join us in praising God for the mighty work He accomplished around the globe this Christmas season. May He continue to be glorified and may His love be made known to all the little children of the world.
Stay Connected with CEF
Subscribe to our email lists to receive updates, news, and stories based on your needs and interests.