CPR for Teachers
-Barth and Sally Middleton Standing in the checkout line at our grocery store, we heard the cashier say to another employee, "Where did he go?" In a moment we learned a new bagger, hired only an hour before, had turned in his uniform shirt and walked out.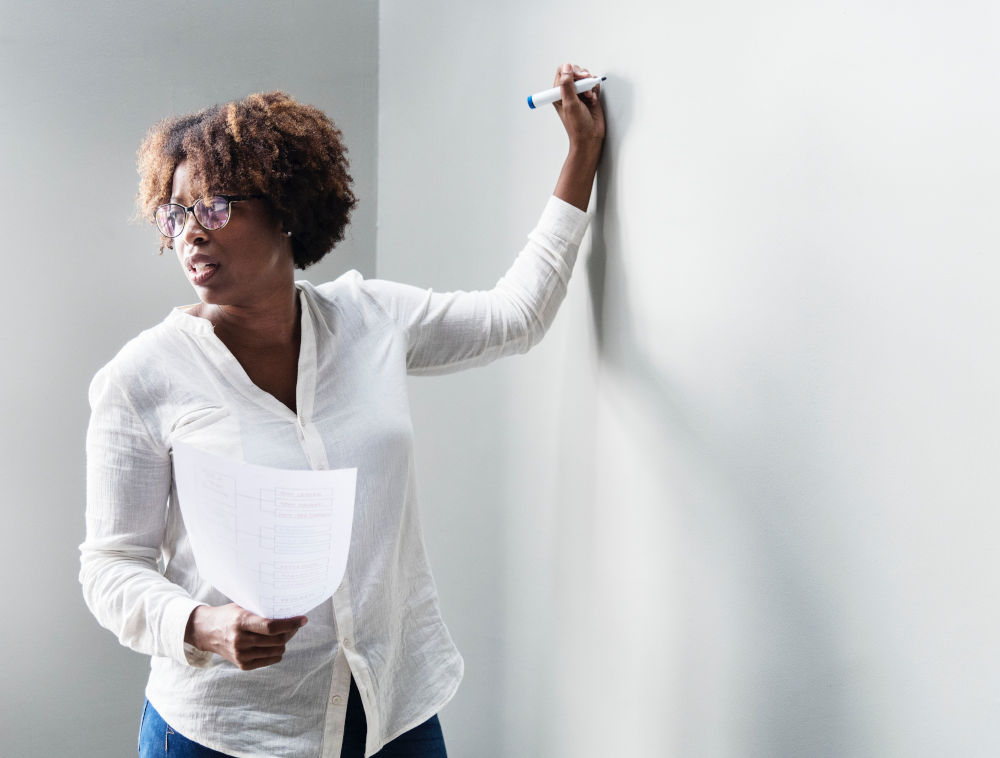 You may have felt like walking out the first time you stepped into the Christian classroom with the title of teacher. Or perhaps you've taught hundreds of classes and you've had it. Wait, don't quit! A little CPR (Classroom Perseverance Resuscitation) may revive you and put zip back into your ministry. Almost every teacher loses heart and considers resigning. But our creative and all-knowing God has a multitude of ways to bolster His disheartened servants. We sent e-mail to a number of Christian teachers asking how they would finish the sentence, "I felt like quitting but…" The following responses include great insights to stimulate your heartbeat for children's ministry! "Remembering my mom's testimony keeps me from quitting. She wanted to be saved at an early age but never heard the plan of salvation presented clearly until she was seventeen, even though she was a 'churched' child. What a difference someone could have made in her life." "I felt like quitting after just a few weeks." [Believing none of her twenty-four students were interested.] She thought, Why bother! Get someone else to do this class. "But while teaching the lesson on Abraham talking to God about Sodom and Gomorrah, God spoke to my own heart saying, 'Make a list of those students who might be interested.' I was surprised to discover eleven names on that list. I had only seen the negative side of the class and God had seen the positive side." "As a younger teacher I may not have the same reasons to quit that veterans have. But I wonder at times if a particular class or teaching time is worth all the effort I put into it. Did the children hear a single thing I said? At that point I remind myself of my own childhood. Two of my brothers were often in children's classes with me. We were not respectful children. Was it because our father was a pastor or merely because we were typical children with out-of-control sin natures? I imagine teachers groaned to see us coming. But because workers invested in our lives (and our parents prayed) today we are all active in church and ministering for the Lord. So it helps to remember where you came from!" "What keeps me going:
Continuing to pray for the children by name. While thinking about their needs mine shrink.
Remembering what Jesus went through for me and He didn't quit.
Remembering there are little kids out there who won't hear about Jesus if we don't tell them or at least train someone else to do it."
"Many times I have said, 'I quit!' meaning I want to quit, but won't, because I live with everyone else in a fallen world and sometimes life is just hard. If I were to quit what would that say to God who tells me, 'I can do all things through Christ who strengthens me'? One of the main things that seems to make me want to quit is feeling inadequate to meet all the responsibilities. When I compare myself to others I come up lacking. Oftentimes just being tired elicits those thoughts. I need to evaluate my priorities and concentrate on the eternal ones." "We encountered a conflict with a brother and sister in Christ. Our feelings were hurt! While we were struggling with how to deal with it our pastor preached on preventing the root of bitterness from growing in your heart. He shared Romans 12:18-19 and challenged us to give it over to God, trust Him and ask for a forgiving spirit. A load was lifted and by God's grace we are obeying His Word and keeping on with the ministry." "We were just beginning a week of VBS. Many church people were involved and the material was great. I was so excited! Then someone who mattered said some very disparaging things about the whole VBS. I was crushed but knew that walking away wasn't right. Through tears I prayed for direction. I wanted to be above reproach in my reaction because I knew others would see my testimony during trouble. God brought to mind the words 'keeping your eyes fixed on Jesus'. The first three verses of Hebrews 12 sustained and gave me the guidance I needed." Lots of teachers mentioned that Galatians 6:7-10 and 1 Thessalonians 5:25 give them new strength to continue. Also look at Psalm 25:4-5. Unless God directs your decision, don't quit! Like the very short-term grocery store employee, if you depart from the classroom frustrated and defeated, people will wonder, "Where did he go?" Be a faithful servant. Use every available form of CPR (including Courageously Praying Regularly!) to keep your heartbeat healthy and strong for your valuable ministry.
GUIDE Retreat 
Learn more about the event and how can attend!