CYIA Impacts the Whole Family
What difference can two weeks of a training camp make in a family's life?  If you asked the Anderson's, it can make a life-changing difference!  Dan, a father of four and his wife Heather, knew their oldest children Hannah and Noah were going to a Child Evangelism Training called Christian Youth In Action.  They were fully supportive of their decision to serve the Lord.  Their second oldest, Noah was very shy and usually didn't say much, especially Sunday's at church. Dan wondered how Noah would do having to speak in front of people.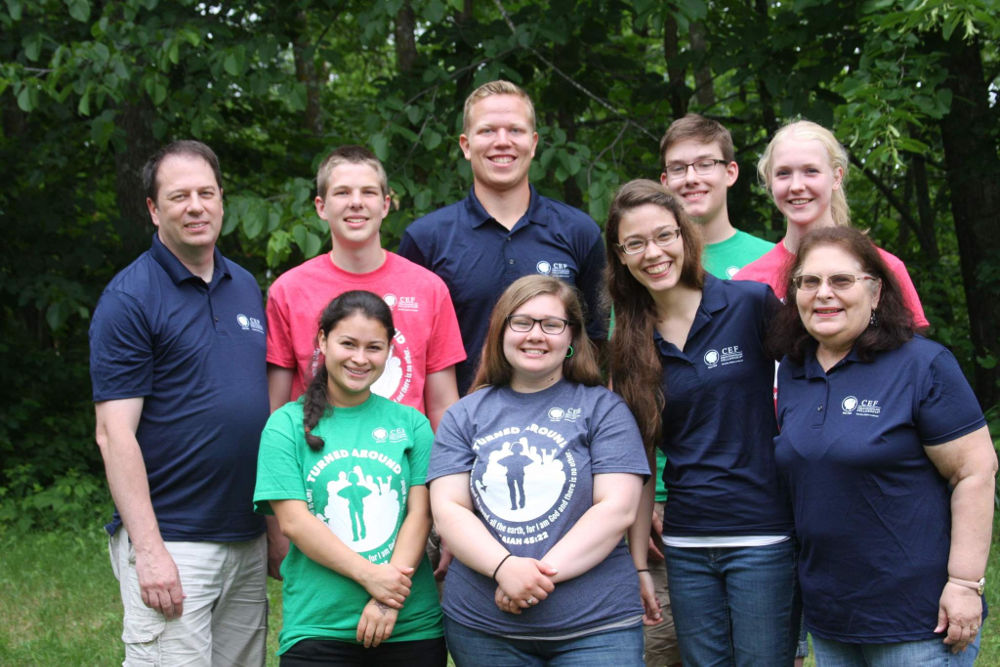 Dan and Heather couldn't have been more surprised when Noah came back nearly two weeks later chattering away about his experience and all he had learned. Dan was even MORE surprised when the following Sunday Noah was telling everyone at church about his experience at CYIA and how it changed his life. This shy, quiet young man had suddenly found his voice and couldn't stop talking about CYIA and sharing the Gospel.
Dan thought, "Wow this must be really something to make such a difference in my son's life. He and his wife also realized after seeing what went on at a 5-Day Club that the mission field was right here in our backyard. So many children do not know who God is or know about Jesus. The Andersons saw the impact of 5-Day Clubs on children's lives.
So, Dan and his wife started getting involved in CEF.  Heather started teaching Good News Clubs and joined the local committee. Dan also joined the committee and got involved in the ministry operations of his local chapter and state. Several years later he was at CYIA himself as a volunteer coordinator making a difference in young people's lives just as others had made in Noah's life. This time Dan was joined again by his younger son, Jonah a second year returning student. Also following in the footsteps of his siblings his youngest son Elijah is an assistant missionary.
The story will continue this fall as Hannah and Noah now out of high school, will attend Children's Ministries Institute in Warrenton. They are taking the next step of ministry with CEF, just as their dad has.
Learn More about Internships
Find out about the different intern oppurtunities at International Headquarters and read a description of each intern position.