Don't Let Your Hurt Turn to Hate – Forgive!
-Tina Busenitz
The Bible lesson I was preparing for Good News Club® was on the Old Testament character Absalom rebelling against his father David and trying to take over his throne. As I studied the Scripture for this lesson, I was saddened by the hurt that Absalom had experienced in his relationship with David. Absalom was frustrated with his father's neglect to address Amnon's raping of his sister Tamar. After taking matters into his own hands and murdering his brother Amnon, Absalom fled from David. Though David seemed to want to mend their relationship, he did nothing. David was negligent in affirming his love for Absalom and did not see him for several years.  It took the army commander Joab to bring Absalom back, yet David did not take time to rebuild his relationship with Absalom. Bitterness took root and led to Absalom attacking his father's kingdom and planning to kill David.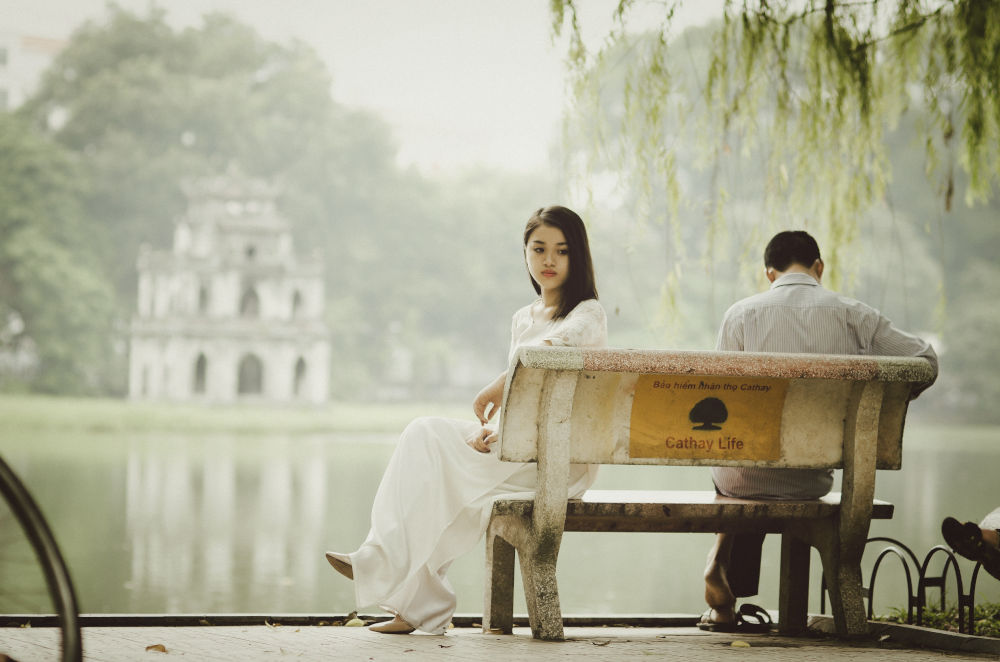 Seeing this hurt play out in Absalom's life that led to his rebellion, I chose "Don't let your hurt turn to hate – forgive!" as my main teaching for club. (The main teaching is used as the theme for the class hour and is also explained and applied in detail in the Bible lesson applications and challenge.) Our lesson centered that day on Absalom's rebellion and overthrowing his father's kingdom, but not all of the details behind Absalom's anger. After the Bible lesson, I invited children to come talk to me at the back of the room.
I'll never forget nine-year-old Angel coming to me after the lesson. I asked why he wanted to talk to me, and he said, "I don't want my hurt to turn to hate." He then shared with me how his big brother often picked on him and got him in trouble. He wanted to ask God for help to forgive his big brother and not to hate him. Angel had been a participant in Good News Club for several years and had trusted in Jesus as his Savior. Now he wanted to take a step of obedience in his walk with the Lord. How wonderful that he had a heart to forgive those who hurt him.
As I think of the story of Absalom and also of little Angel's experience, it reminds me that there are many people today who need this encouragement, "Don't let your hurt turn to hate – forgive!"
There are fathers just like King David – definitely not perfect, and many times negligent, harsh, even abusive. They can hurt.
There are moms, brothers, sisters, husbands, wives, friends, co-workers (and the list could go on) who hurt us. Sometimes they do so purposefully and sometimes without having a clue that they have.
What should be our response? What does God say?
Strive for peace with everyone, and for the holiness without which no one will see the Lord.      See to it that no one fails to obtain the grace of God; that no 'root of bitterness' springs up and causes trouble, and by it many become defiled… (Hebrews 12:14-15, ESV)
We must take our hurts to the Lord and allow His grace to help us heal. We are commanded to guard against bitterness and to forgive.
Absalom let a root of bitterness grow into hate. He did not forgive King David for the wrong things he did. David wasn't a good father to Absalom. But before God, Absalom must answer for his response to the hurts he experienced.
You and I must answer to God for how we handle our hurts. We are commanded by God not to let bitterness take root. Instead, we are to be kind, tenderhearted and forgiving because of what God has done for us through Jesus.
Let all bitterness and wrath and anger and clamor and slander be put away from you, along with all malice. Be kind to one another, tenderhearted, forgiving one another, as God in Christ forgave you. (Ephesians 4:32, ESV)
Has someone hurt you? Ask God today to help you get rid of all bitterness and to forgive. Don't let your hurt turn to hate – forgive!
Stay Connected with CEF
Subscribe to our email lists to receive updates, news, and stories based on your needs and interests.