Electrician – Benny McKinney
-Bonnie Bruce
Did you know that in cold weather you can make a spark by rubbing your shoe on the carpet and touching metal? Have you ever rubbed your hair against a balloon and watched it get frizzy and stand straight up? Do you laugh out loud when a cartoon character gets zapped by lightning?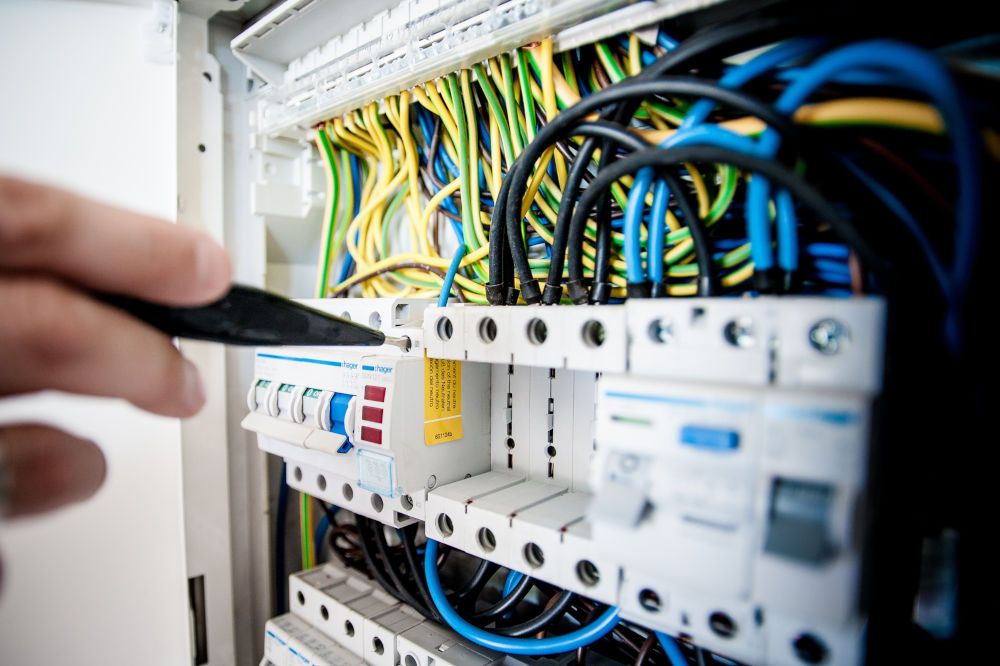 Electricity can be fun but it can also be dangerous. Electrician Benny McKinney said, "As a child I was afraid of electricity. I never thought I would want to work with it." Later God changed Benny's mind.
"Now," he said, "I know that electricity is special. God designed it. I don't understand it and I like that. When I flip on a light switch, I have to accept by faith that it works. That's how it is with God and me. I don't understand everything about God. By faith I accept and believe in Him."
Benny has been faithful a long time. He went to church as a child and accepted Jesus as his Savior at youth camp when he was 12 years old. Jesus helped Benny live for Him and trust Him through his teens. "I also had a strong relationship with my family," Benny said. "I had a great respect for them. I think that kept me from a lot of troubles that teens have."
Benny went to Bible college and then worked for a Christian electrician. He gave Benny on-the-job training for four years. After four years of experience, Benny qualified to take the test to be a licensed electrician.
"It was a very hard and tiring, eight-hour test," Benny said. "Passing that test was an answer to prayer. My wife and a friend were praying for me while I took it. I know it was by God's mercy that I passed."
Benny and his wife, Debbie, trusted God to help them start a business. Benny does electrical wiring and repairs. Debbie arranges jobs and handles office work.
"We start the workday with prayer," Benny said. "First we dedicate ourselves to God. Then we ask Him to give us work and provide for our needs. It's exciting to see the answers to those prayers. He has blessed us with plenty of work. Also, He helped us get insurance and good deals on supplies. God shows His faithfulness in response to our faithfulness."
My favorite Bible verse: Trust in the Lord with all thine heart; and lean not unto thine own understanding. In all thy ways acknowledge him, and he shall direct thy paths (Proverbs 3:5-6 KJV).
How this verse helps me: My own understanding fails. So I trust God and let Him direct what I am to do.
Stay Connected with CEF
Subscribe to our email lists to receive updates, news, and stories based on your needs and interests.