Fire at CEF of Ukraine
October was a month of challenges and triumphs for CEF of Ukraine. Early in the morning on the first day of October, a fire broke out at Bereg Camp in the building that housed students attending the Children's Ministries Leadership Course. Thankfully everyone made it out safely but damages were extensive. The roof and upper floor were destroyed (including seven dormitory rooms where students were staying) and water damaged the lower floor. In spite of the loss and resulting challenges, all of the students elected to continue their classes in preparation for children's ministry.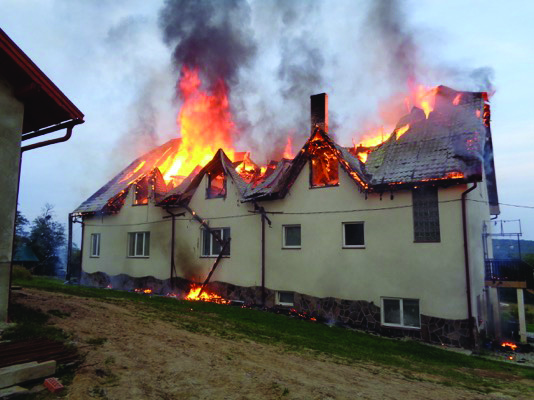 Igor and Victoria Dragunovi, leaders of CEF of Ukraine, discovered the fire when they came outside to load their car for a trip. Igor ran into the dorms to wake everyone. Students ran down, still in pajamas. All the students from abroad were able to grab their passports but little else. Only ten minutes later the roof collapsed and fell into the bedrooms of the upper floor. One fireman found a small piece of a page from the Bible, Psalm 23—it was the only thing that remained.
God blessed CEF of Ukraine by sending more than 100 men and women from neighboring churches to help clean the site after the fire. By evening the house was cleaned from the rubble. One person brought 30 blankets, pillows and bedsheets, and another person brought shoes. Christians from the surrounding villages collected clothes and brought them to the camp as well.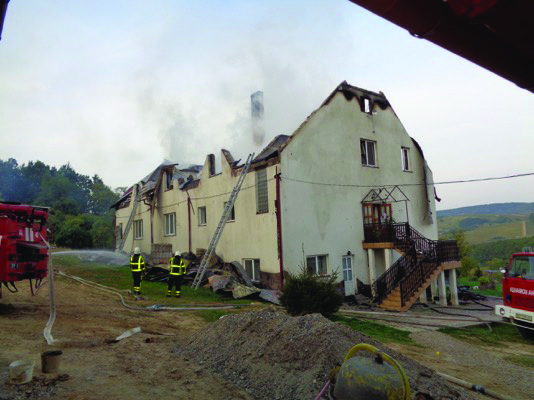 A few days later heavy rainfall began and a huge amount of water accumulated on the top floor turning it into a "swimming pool." Holes were drilled to let out the excess water before it could do more damage to the building. Within a few days, God sent many helpers to begin reconstruction and by October 20th, the first inspection of the walls and building structure was complete.
Please pray for the students as they begin their journey in children's ministry and the additional repairs needed to the CEF of Ukraine building. For more information please email [email protected]