From Scared all the Time to Fear Free
By Esther Beasley
Dejunae began attending my Good News Club® when she was seven years old. I was only 15 at the time but remember this little one so clearly. She always listened well and had so many questions about God. Every week she would ask things like: "Why do I need to believe in God?" "How do I know I believe in God?" "I am just scared all the time that a man with a gun is gonna come."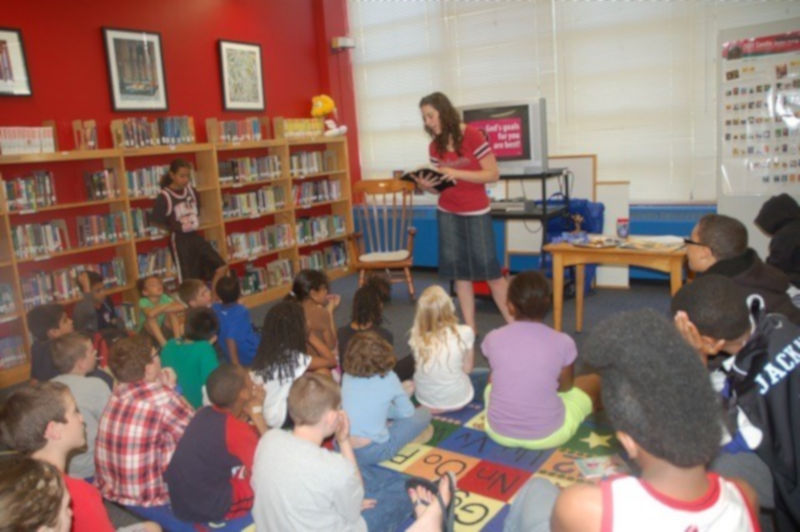 Week after week my older sister Anna and I would do our best to answer her questions. Dejunae continued to attend Good News Club and the following year when she was eight years old she decided to trust Jesus. My sister and I were so excited because we had been praying for her so hard! God was at work!
Dejunae decided to trust Christ but still struggled with assurance. "How do I know I believe?" she would continually ask. Living in the heart of Omaha's inner city made her scared! She was still afraid at night. We worked to encourage her that God was with her, but when the brother of some other Good News Club members was murdered (the shots were heard while in GNC®) this made her feel even more scared.
Although she still had these questions, Dejunae loved Jesus. She began to read her Bible on a regular basis. Since she attended GNC all throughout her elementary years, we had five years to disciple her. I will never forget the day we were standing in the school library, and she said, "Miss Esther, I now understand how I know that I believe in Jesus. Because I can feel him in my heart. I am never afraid anymore because I know He is with me. I don't cuss very much anymore because Jesus has changed the way I live."
I continue to pray for the kids that accepted Christ in my clubs. I have their names written in a special book. Even though I hadn't seen Dejunae once she finished elementary school she has always been in my prayers. In December 2017 I got a friend request on Facebook from Dejunae. I was thrilled and immediately sent her a message asking how she was doing and how old she was now. I told her I would love to take her to dinner sometime if her mom would allow. I got a message back saying she would love to meet up, and her mom would drop her off: "I think of you and Anna (my sister) all the time. I would love to see you again. You guys helped me so much in my relationship with God when I was younger, and I would love to be able to talk to you about that now."
In January I had the joy of sitting across a table with now 16-year-old Dejunae. Although she was unable to attend church, she said "I remember everything you guys said. I still remember when I was eight and I prayed with Anna to receive Jesus. I still have the Bible you gave me." We decided that we would meet up monthly so again I will be able to help her with some of her questions about Jesus. Please pray that God's spirit would speak to Dejunae in a way only He can!
Learn More about Good News Clubs
Find out what a Good News Club is and how you can get involved.