God Breaks Chains and Bad Traditions
Fatima comes from a special Roma family living in Kosovo in which, according to tradition, the first-born child was determined to become the magician for the Roma society in the area.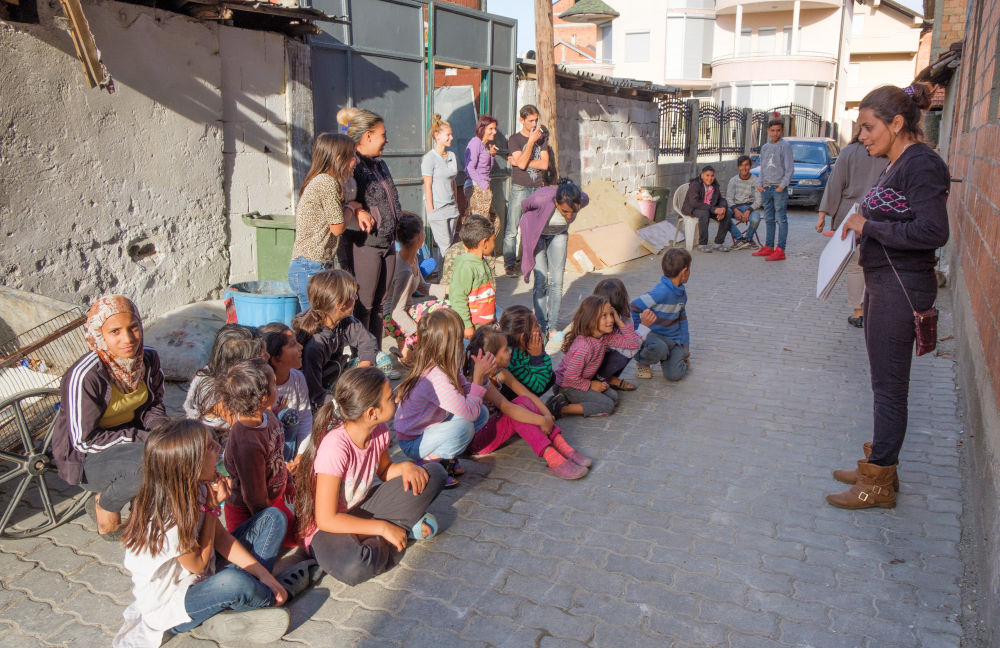 Fatima was the firstborn! One day she was to follow her father. But God had other plans for her. At first her life was marked by sad traditions and strokes of fate. Married at the age of 14 and still new at motherhood, her husband left her because he no longer liked her. Her father arranged for her to be married again. But her second husband was killed in the Kosovo War. She also had a child with him.
After the war, Christians came to the country and invited locals to meetings. Fatima was among those who came. Gradually the Lord began to speak to her. She came to faith and miraculously her father agreed that she should break the family tradition and be baptized.
Though life continued to be difficult for Fatima, her faith remained strong. At the age of about 20 Fatima learned to read and began to serve the Lord. In 2009 she attended a TCE-1 course in her city and first taught the children in her church. Then she felt God's call to also evangelize children outside the church. The Roma children are especially dear to her heart. Fatima goes where she finds them and teaches them right on the street. Often until late autumn or even winter, the children's meetings take place in the open air because there are no heated rooms available for them. For years Fatima has been a great support for Metush and Nora, our full-time missionaries in Kosovo, and accompanies them on various outreaches.
A woman dedicated to sorcery has become a faithful servant of the Most High God! Today it is Fatima's greatest fulfilment when Roma children begin a life with the Lord Jesus and follow Him.
Stay Connected with CEF
Subscribe to our email lists to receive updates, news, and stories based on your needs and interests.