Intensive Care for Children in Unchurched Homes
-Barbara Heki
Discouragement among children's workers at churches around the country is often tied to the fallout of kids from unchurched families. After faithfully planting seeds and even seeing salvation decisions, workers witness the children's faith eroding as they return to difficult family situations.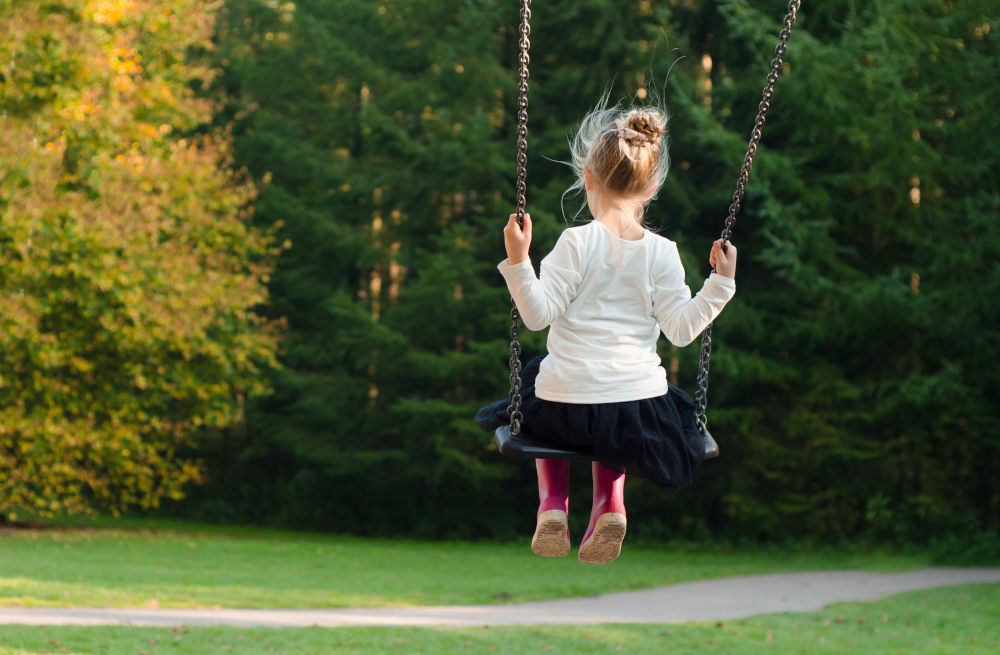 A Child Evangelism Fellowship ministry in Durham, North Carolina has developed a systematic plan for continual spiritual growth for children from unchurched homes. Their results are phenomenal. In two-and-a-half years, attendance at one Good News Club jumped from thirty-four to nearly 1,400 children! About fifteen percent made first-time decisions for Christ and more than 500 have been connected with local churches where they attend regularly. The Fellowship's methods can be used by small or large churches or a united citywide ministry. Here is the story of this successful outreach.
CEF director John Blake stresses that the key to reaching and discipling unchurched children who visit your church or Bible club is building relationships. Building personal relationships with these children and others who live near them brings the children to the point where they want to hear the Gospel.
The only way to build relationships and show genuine caring, John emphasizes, is to take relationships that have started inside the church and develop them outside the church.
"If we're not visiting with the kids or seeing them other than in the classroom, then I have to question: 'Do we really care about them?''' John challenges. "Sending a card is fine but that personal, face-to-face contact is what makes a difference. When children see us at their doorsteps, at their ballgames or at their schools, they know we care. Then when we present the Bible lesson they're going to realize there's more to this than just doing a lesson. We've earned the privilege of being listened to."
How does the ministry staff get teachers and other volunteers to build relationships outside of class when they are already overwhelmed with their own family activities, Bible lesson preparation and their jobs?
Ultimately a full understanding of the children's needs and the fact that their eternity hangs in the balance is what motivates people to action.
"You have to pass the vision on to the people you are training," John said. "Keep it sharp, make sure it never gets clouded and make sure they have the opportunity to put it into practice. Always show them the value of the time they are spending with the children."
Volunteers can come from more areas than just the children's department. John and his staff involve the youth as well as adults. Once teens see how effective the ministry is they are thrilled to have a part. Approximately 100 volunteers are currently visiting unchurched children in their homes each week in the Durham area. Nearly 75 of them are teens! Children enjoy these teenage workers.
Transportation needs for activities and church grow as the ministry grows. While home visits require only one car, a trip to a basketball game requires a bus. To fill these needs John and his ministry partners pray and inform Christians and God has always provided. Once they received $14,000 to purchase four buses and at the same time a church donated a bus. In return they share these vehicles with the churches who participate in the ministry.
Home visits don't need to be a monumental challenge. A typical visit lasts about five minutes. Sometimes it takes place on the doorstep; sometimes the visitor is invited inside. The purpose is to show a sincere interest in the child and his family.
Consistency is what counts. "Many children cannot count on anything being constant in their lives or promises being kept," John stated. "When a ministry worker consistently visits them he builds a rapport with the kids and their families so even the adults begin to open up. We inquire about the parents' spiritual lives and their struggles. We also tell the parents what their kids are learning and ask them to help make sure they learn that week's lesson because there's a prize.
"As you get to know the parents," he continued, "you find out they can sing or they love working with kids. Those are the adults we ask to become involved with the ministry. We've had an overwhelming response. While some parents simply want a break and let their kids go off to ministry events, other parents work with them. Some help make sure their children are ready and others tell the neighbors to send their kids, too!"
Often children are brought to church by concerned friends so plans to involve parents must be intentional. Some methods the Durham CEF chapter uses include:
Art: An art class for children of all nationalities was developed and taught by a professional art instructor. The class project was designed as a family and community project in which adults and children created and painted a wall mural for a building in the city. That project provided incredible opportunities to share the Gospel with entire families.
Sports: Special sporting events are held with the help of volunteers and a strong Gospel presentation is given.
Tutoring and language classes: Networking with several churches and ministries is effective in accomplishing this.
Stay Connected with CEF
Subscribe to our email lists to receive updates, news, and stories based on your needs and interests.