Missions Trends for Kids
-Sylvia Forth
I couldn't help but stare at the man's legs and feet. At ten years old, I had never heard a story like this. His legs looked normal now, but Harlan Popov, an Eastern European believer, was telling my family and me the story of how he had been tortured for his faith under Communism. One time he had been forced to stand up for days in a brightly lit room. No food, no sleep, no sympathy. He was offered one way to escape the ordeal: deny Christ. Harlan refused. His feet and legs had swelled to elephant size so that guards eventually had to carry him back to his cell. He endured this imprisonment for 13 years.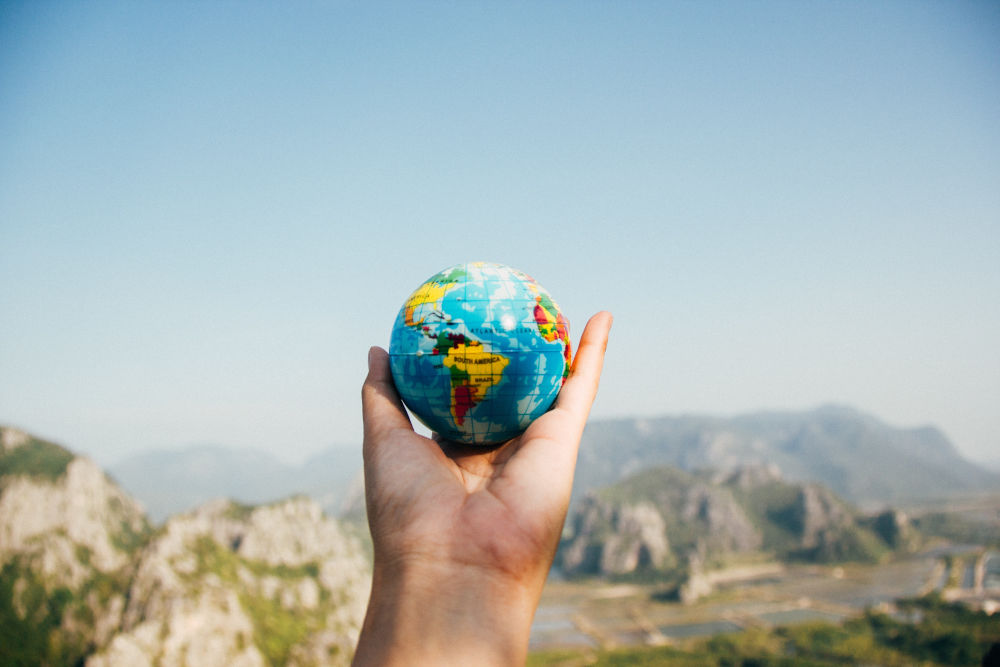 I heard Harlan's amazing story 30 years ago. It impacted my view of the world and missions and my understanding of what commitment to Christ should be.
Over time the world has changed. Communism is not the threat it was when I was growing up. How can you help your kids get an accurate view of missions today so they will want to be involved in the Great Commission as adults? The following are some of the current trends your kids need to hear about.
Networking
Operation World reports that nearly 3,000 mission agencies work to reach people for Christ. The trend is to encourage Christians to work together for greater effectiveness. Many of the newest mission organizations devote themselves completely to helping other evangelistic ministries work together in similar areas of service.
You can help your students experience this networking on a small scale by sponsoring a mission's project with kids from a nearby church. In the Seattle, Washington area children of two dozen churches are raising $250,000 to give 50,000 Bibles to children in China. Together they will make a huge impact in this needy area of the world.
Techno-Boom!
Internet and television are proving to be outstanding tools for reaching people in otherwise closed countries; e.g., China, Vietnam, Arab nations. One television ministry airs evangelistic programs in 155 nations with over 135 million watching in the year 2000. Together, Christian radio agencies broadcast 550 hours per week in 565 languages around the world. They all plan to do more!
Technology has also served to simplify a missionary's ability to communicate, disseminate important information and maintain networking relationships with key supporters. Urgent prayer requests can travel around the world in minutes, equipping your students with fresh prayer fuel.
National Leaders: Train, Equip, Empower
Many missionary stories from the past have fit the model of a Westerner leaving home to reach "natives" in another land. Operation World reveals that now more than half of the missionary force work in their own homelands reaching their own people. Just recently South Korea surpassed Great Britain as the number two missionary-sending nation in the world.
Does this mean that foreign missionaries or Westerners are no longer needed? Not at all. However, it does mean that their role, more than ever, is to train, equip and empower national leaders to do the work of evangelism, discipleship and church leadership.
Involve your children in this trend by sponsoring a Christian leader from another country. Work to provide a library of biblical study tools for a national pastor in an impoverished country. Or, provide children's ministry training to a national teacher or children's volunteer. (See sidebar, "Sponsor A National™.")
Closed Doors and Tent making
Last year over 13 million people died, never once hearing the good news of Jesus Christ. Some of these people are from tribal areas. But many are from countries completely closed to the Gospel. Tent making is a strategy whereby believers take secular jobs in these countries. They might serve as English teachers, engineers, software developers, medical doctors, agriculturists and even environmental specialists. In addition to their day jobs, tentmaker missionaries spend their off time developing relationships, looking for opportunities to share Christ, starting Bible studies and possibly planting new churches.
Challenge children to pray for tentmakers who are isolated and may face dangerous situations.
Encourage each student to think about what job he might like to have as an adult. Would it be a job he could use to serve God in a foreign country?
Children Everywhere
A recent United Nations report projects that more than four billion children will be born in the next 25 years. About 87 million children were born into un-evangelized homes just last year. How many will be unreached in 25 years? Most missionary and church-planting organizations have spent much of their effort working with adults. However, World Evangelical Alliance leaders report that more and more national leaders are expressing concern for the spiritual needs of children. Their eyes are opening to the huge need to reach our world's children for Christ.
One of the best ways your children can help is by praying for kids around the world. Once a month, bring in a local Sunday paper or weekly national news magazine (Time or Newsweek). Find one or two articles about different areas of the world. Help students understand the basic problem in that area. Imagine what children might be experiencing there. Then pray together. If the article is about war, pray for the children's safety. If the article is about a new leader for the country, pray that the leader will care about the well-being of children. Be sure to pray that children, no matter where they live, have a chance to hear about Jesus and receive Him as their Savior.
My own children did not get to meet Harlan Popov, as I did. However, a missionary couple makes unforgettable visits to our home. They tell stories of God's work in Asia. They also tell of whole villages coming to Christ, of answers to prayer and of continued persecution as people make commitments to Christ in countries hostile to Christianity. They tell of their work to train indigenous pastors and of sending biblical training materials via the Internet to thousands across Asia. They send e-mails and digital photos to my boys, encouraging them to walk with God.
Children may not know the hindrance Communism used to be to global evangelism. But we must impact them with the needs, obstacles, joys and rewards of being part of missions in this new millennium.
World Evangelism Statistics
Overall, world population is well over six billion, growing by about 200,000 people per day. And Christians have made an impact.
Christianity is counted as the world's largest religion with about two billion members worldwide.
Over 200,000 missionaries are at work around the world.
More than 80 million un-evangelized people heard the Good News last year. Of those, more than 19 million put their faith in Christ.
However, other religions, including Islam, Hinduism and Buddhism, are on the move. Together, they added a total of 46 million new members in 2000. The net result: Christianity is losing ground. There is still much work to be done.
Stay Connected with CEF
Subscribe to our email lists to receive updates, news, and stories based on your needs and interests.