No Longer Alone
-Daniel Fér
There were 30 children at the CEF camp, nine of them from an orphanage. One morning after devotions, ten-year-old Nikolka stayed behind and said, "I want to see the Lord God, or to touch Him."
I explained to her that God is Spirit, and He can't be seen, but he is everywhere. "He is everywhere? And is He with me too?" asked Nikolka. After further conversation, Nikolka trusted in Christ.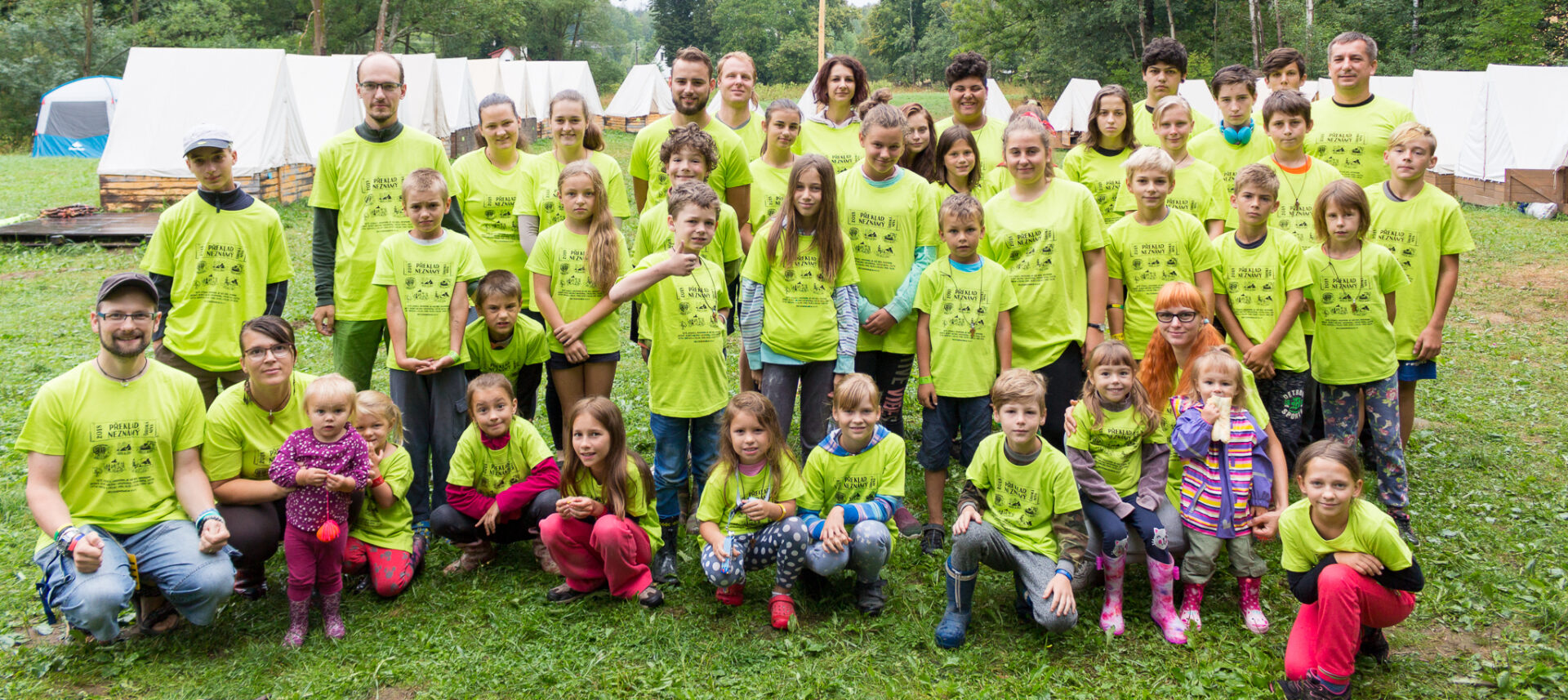 Because of neglect, Nikolka's had delayed development, and she can only speak with great difficulty. Other children often laugh at her. Following the example of the Lord's Prayer, I asked her if she was willing to forgive others. After a while of hesitation, she decided to forgive, and I helped her as she prayed.
As soon as she said "amen" she turned to me with her eyes big: "Wow, that's good! That's so good!" In the evening, at the campfire, Nikolka was sad and didn't want to go home because Jesus was here. I reminded her that now Jesus lives in her and He will be with her everywhere, including the orphanage. She immediately replied: "Now I get it! I was crying in the afternoon, and God gave me an idea not to cry. It was because He is with me everywhere."
Nikolka was not the only child from the orphanage to come to Christ in this camp session. The same day Nikolka's older sister Kaja was sitting at the table with some leaders and discussing faith in God. "I don't believe in God!" she claimed. At that moment her voice broke down: "But I want to believe!" She rushed to the kitchen and prayed with Bara, a leader. As she received Jesus as her Savior, she also felt His healing her different emotional wounds, including those brought about by sexual abuse. Her constant sour facial expression changed, becoming one of God's peace, and anger changed into kind care of her hyperactive little brother.
We leaders knew about four saved children, but the kids didn't know about each other. They all were afraid that it would be impossible to be believers in an orphanage, saying,  "They will mock us to death!"
That is why, in the evening, my colleague Lubomir asked those who had received Jesus outside of the camp to stand up. Then he called those who came to know Him in a club or Sunday school, and in the end those who had believed at the camp. Among others, Nikolka, Kaja, Samuel, Elizabeth, as well as Martin and Kamil stood up. They looked around and shouted together: "You too!?" The joy was great because there are now six born-again children at the orphanage and they are the majority of their section.
Stay Connected with CEF
Subscribe to our email lists to receive updates, news, and stories based on your needs and interests.