Planting the Seeds for a Great Commision Life
By Daniel Akin
Passion for the Great Commission was planted in my heart at the age of 19. I repented of my sin and trusted in King Jesus when I was ten years old. Unfortunately, I did not grow much in my faith during my teenage years, and few of my friends knew that I was a Christian. I still look back on those years with much sadness and regret. Our God, however, is a faithful and loving Father who, as Hebrews 12:6 teaches, "disciplines the one He loves" (cf. Proverbs 3:12). My heavenly Father got up close and personal in His disciplinary work in my life in the summer of 1976, putting me flat on my back for a month and train-wrecking my college baseball career. I am so glad He did.
As I was recovering from a serious injury, a wonderful group of teenagers and young adults reached out to me and began loving me unconditionally in Christ. An older man named Jack Fordham taught me how to share the Gospel and to start doing the work of a "soul winner," a term I wish we could reclaim. I started going out on what we called "Tuesday Night Visitation," where we would go door to door and tell others about Jesus. We did not care who was in the house. If they were human, we knew they needed Jesus just like us. I, in particular, went after my friends from high school. The word soon got out that Tuesday night was "spiritual hit man night" when Danny would come knocking on your door, so a number of my friends begin to find a way to be away from home on Tuesday nights. At that time, I did not have enough sense to go on a different night! It was a time of great spiritual growth in my life. But in the summer of 1977 I came to a radically new understanding of just who my neighbor is. Our church was not only active in local missions and evangelism, but it was also active in mission work thousands of miles away. For several years our church had adopted a Native American tribe in and around Sells, Arizona, known as the Tohono O'odham Nation. Alcoholism and poverty were rampant among this tribe. The Gospel witness was a faint light as syncretism dominated the religious landscape. I will always remember my fascination with a religious shrine with a statue of Mary and a totem pole standing side by side.
We spent a week with the Tohono O'odham doing backyard Bible clubs and nightly revival meetings. We also drove out to villages, some as far away as 100 miles. Since there were no speed limits in the desert, we could and did make the trip in less than an hour! To say that this part of our mission was a thrill is a huge understatement! During the week, we saw several persons, particularly children, profess faith in Christ. It was also on this trip that God called me into full-time Gospel ministry.
I had no paradigm for what happened at a Monday night revival service, but I have never doubted what God did that evening in my life.
That mission trip was life-changing for me in so many ways. I now had a new sense of calling and direction as to my future service to Christ. I also came home with a new set of eyes as to who is my neighbor, which I have never lost. My neighbor may live across the street, but he or she may also live across the nation or in a different part of the world. If they need to be loved and cared for in Jesus' name, no matter who they are or where they live, they are my neighbors.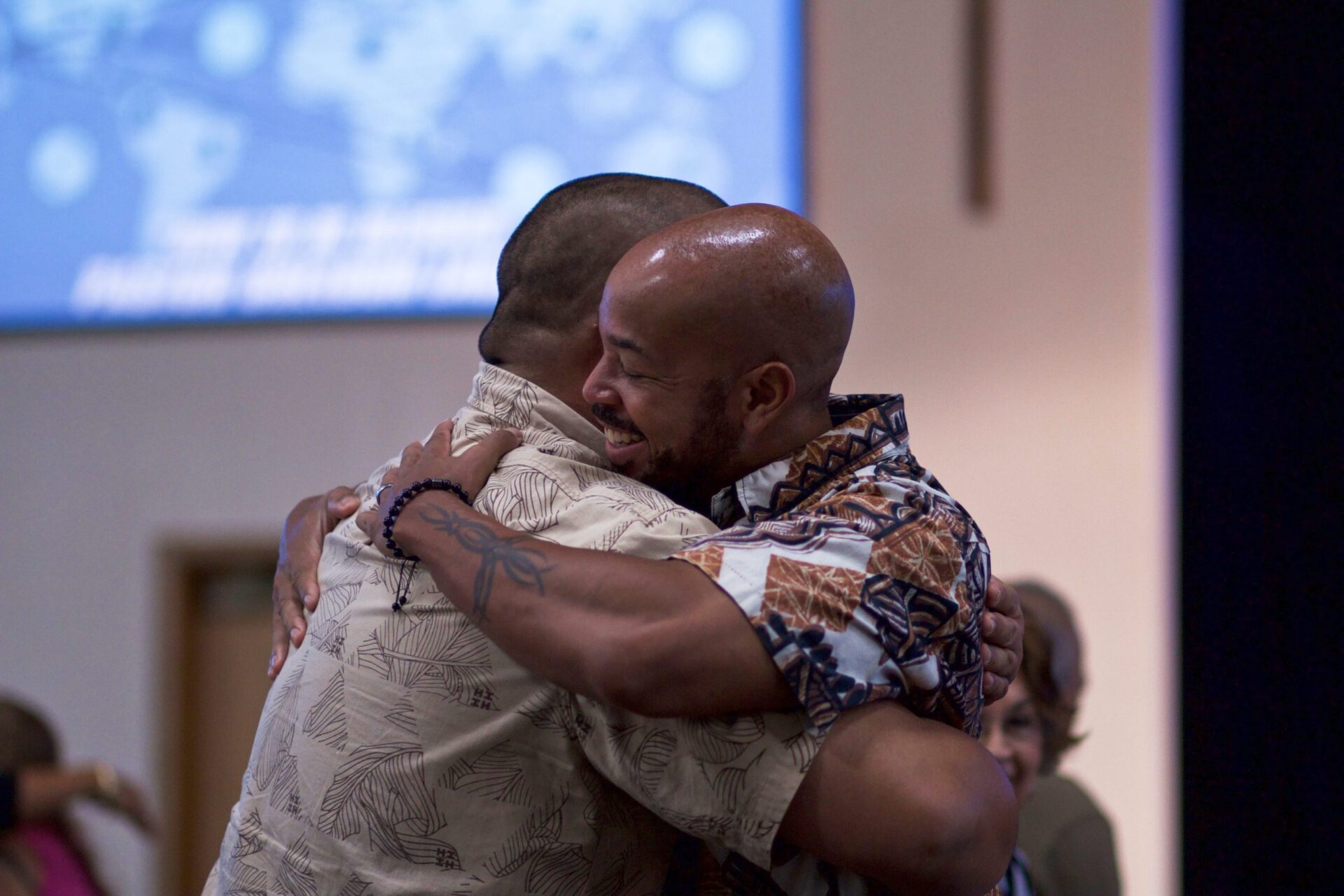 John Wesley said, "Do all the good that you can, by all the means you can, in all the places you can, at all the times that you can, to all the people you can, as long as ever you can." I would say that is a very good formula for loving your neighbor well and a very good foundation for a Great Commission life. Just as those who reached out to me laid that foundation, we must plant the seeds of the Great Commission with the next generation, because they are the ones who will take up the mantle next to share the news of King Jesus.
One of the reasons I appreciate the work of Child Evangelism Fellowship® is their dedication to taking the Gospel to Every Child, Every Nation, Every Day. They are sold out to the Great Commission, and they are daily working in the most fruitful mission field in all the world—children.
Dr. Akin serves as the President of Southeastern Baptist Theological Seminary and is a Professor of Preaching and Theology. Dr. Akin and his wife, Charlotte, have traveled to Sudan, Turkey, Middle East, Kenya, Asia, Central Asia, Thailand, India, and Paraguay serving SBTS students and missionaries and helping share the Gospel. Dr. Akin is also an author or editor of several books and is known for his emphasis on the Great Commission.
Share CEF
Share this page with friends and family on social media.