The Power of God in the life of a Child
-Tina Buschman
"You are such a good little girl."
Those words were sweet to me as a young child. I always tried hard to please my parents and teachers.
Our family of six lived outside a small town in southeast Nebraska and attended church as our weekend plans allowed. I knew about God from church but that was the extent of my spiritual knowledge until I was eight years old. At that time a missionary shared the Gospel with my parents and within a few months both accepted Christ as their Savior. To please this nice man I, too, said I wanted Jesus as my Savior. But inside I did not see myself—the "good little girl"—as a sinner.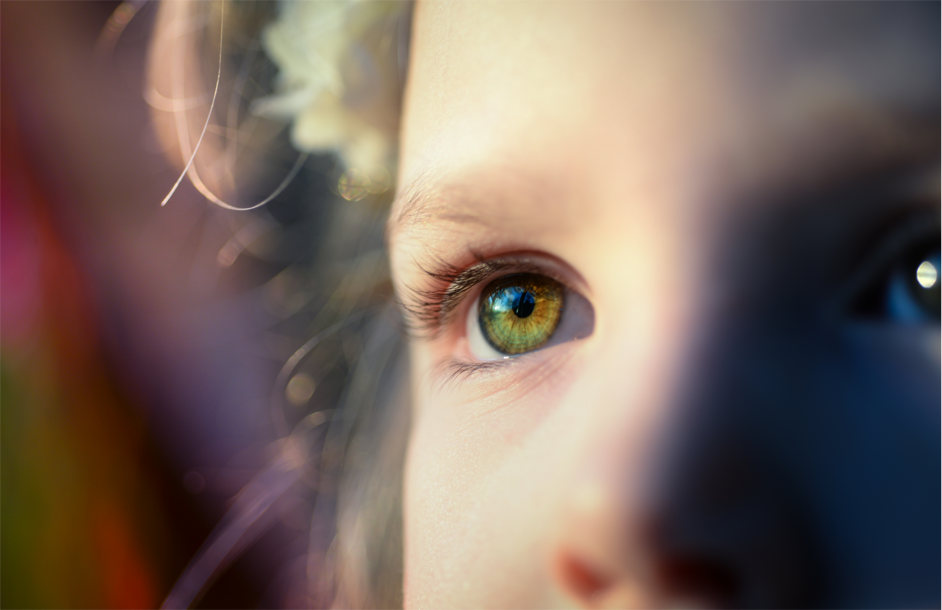 On an April Sunday evening we traveled to hear the missionary speak at a church service. Afterward he asked me about my new walk with the Lord. I answered him but felt a little uncomfortable talking to him about Jesus. On the car ride home it suddenly became clear to me that I had lied to the missionary. Up until that moment I had never seen myself as a sinner or been willing to admit it. Realizing that a lie was sin and one sin could keep me from Heaven, I was finally able to admit I needed a Savior!
As soon as we arrived home I ran to my upstairs bedroom, knelt at my bed and asked Jesus to forgive me and to come into my life. From that point on the Lord Jesus has been my best friend. The little-girl desire to please others also causes me to want to please my Savior who has done so much for me.
My father was transferred to the Texas panhandle when I was 12 years old. Not long after we moved to our new home a dear lady named Mrs. Kelly asked me to attend Christian Youth in Action® (CYIA) training and become a summer missionary. A friend and I served as summer missionaries for the next seven years and helped Mrs. Kelly at Camp Good News® in the Oklahoma panhandle.
After I attended Bible College and married my husband Tim we returned to the Texas panhandle to farm. Our first year home Mrs. Kelly called and asked if we would direct Camp Good News. She helped us to understand the job and as the years went by she slowly turned different aspects of the camp over to us. A few years ago she went home to be with the Lord but because of her investment in my life and the lives of many others her camp and CEF work in the area continue. We have continued to direct Camp Good News.
My husband and I have three children who all received the Lord as Savior by age five. Their knowledge of the Word of God and His plan for their lives has been greatly enhanced because of their participation in a Good News Club.
I know that God can save children and change their lives completely because He did it for me. What a great and caring Savior we have. He desires that all the little children—including the "good" ones—come to Him!
Stay Connected with CEF
Subscribe to our email lists to receive updates, news, and stories based on your needs and interests.