Prayerful Grandparents Seek God's Timing
We can't begin to understand the awesome power of God or the way He speaks to the heart of a child or an adult. But we know that His timing is perfect.
We've been praying for Jonathan, our oldest grandchild, since before he was born. Jonathan is a quiet boy who doesn't express himself very much. But he is very observant and his relationship with his grandfather is strong, which has provided several opportunities for talks about salvation.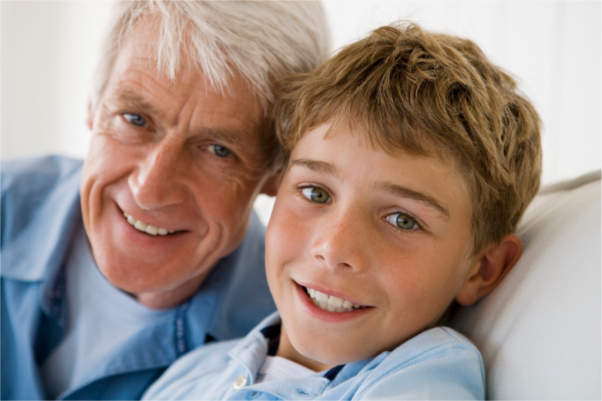 The week before his 12th birthday Jonathan was attending his Good News Club®, where he once again heard the Gospel. When the invitation was given, he raised his hand then spoke with one of the counselors about receiving Jesus as Savior. He didn't make a decision that day but when his grade shepherd shared this with Grandpa, we knew his response was significant.
Jonathan and his sister, Breanna, attended our church the following Sunday morning. That morning Jonathan listened intently to the sermon. The message was moving and we heard several testimonies. During the invitation Grandpa looked at Jonathan and saw that the Lord was dealing with him. Grandpa leaned over to Jonathan and asked if he wanted to ask Jesus into his heart. "Yes, sir!" Jonathan said. You can imagine how happy we were!
Jonathan spoke to our pastor and told him he wanted to ask Jesus into his heart. He understands that he is a sinner and he wanted Jesus to show him how to live and take him to Heaven when he died. He spoke beautifully to God about this decision, and now he is not only our grandchild but our new brother in Christ!
Learn More about Good News Clubs
Find out what a Good News Club is and how you can get involved.