Teaching the Future
-Ashley Alden
A group of young people out front tossing a Frisbee back and forth, talking and laughing—just a group of teenagers having fun, right? Yes, but a serious focus had brought them all together. Their ultimate purpose was to serve, and they were here to learn how at Christian Youth in Action (CYIA) training.  These young people (13- 17 years old) were giving their time, talents and summer to God.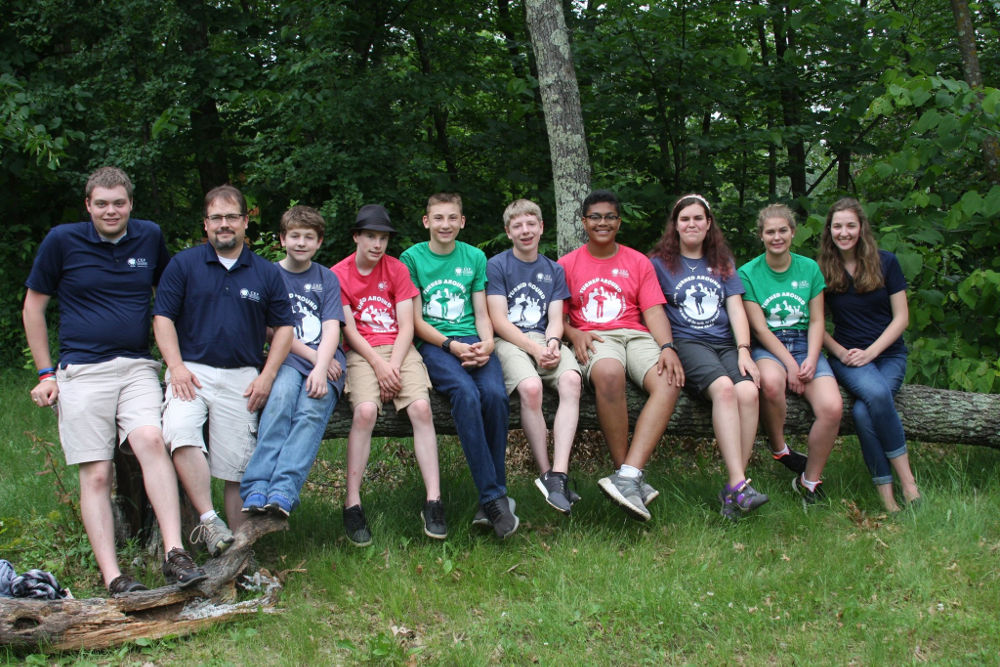 This scenario was repeated in nearly every state in the United States and many countries around the world as young people gathered to learn how to teach 5-Day Clubs to children, the purpose of which is to share the Gospel with children.
These young people, even though they don't know it themselves, will become the next pastors, missionaries, youth workers, moms, dads, lawyers, foster parents—people with influence on their world and the next generation. What they learn at CYIA will go with them for the rest of their lives.
Lydia was 14 years old when she picked up a brochure from a ministry she'd barely heard of called Child Evangelism Fellowship (CEF). Someone had come to speak at her Christian school about CEF and handed out brochures. This brochure, unlike many other ministry brochures, captured her young imagination and she knew, "God wants me to do this." And so she did. That summer she attended her very first Christian Youth in Action (CYIA) training and was hooked. At CYIA she sat in classes and learned how to share the Gospel with children then took her new-found skills to Duluth, Minnesota to teach 5-Day Clubs. The staff at CYIA were laying a foundation of truth and skills in her life. Every year she returned to CYIA to attend new classes and grow in her experience as a teacher and, most importantly, as a Christian. Eventually, she became staff, mentoring and building into students just as others had done with her as a student.
A few years later Lydia applied for and was accepted for an internship at the CEF International Headquarters, which led to the offer of a full-time job at Headquarters. God was still leading and directing Lydia and, through a series of events, felt God calling her to work overseas with CEF. She's now in the process of raising support and preparing for her first term as a CEF overseas missionary. But even in the middle of a very hectic season, Lydia still made time to go to CYIA as an instructor and worship leader. She's now teaching the classes that were taught to her as a 15-year-old CYIA student, building on the foundation of those who came before her and laying a foundation for the students she taught this year.
And the foundation-building will continue. As Lydia goes overseas, she will invest in the lives of others, helping them effectively share the Gospel. And as the group of young people who taught 5-Day Clubs this summer continue to grow and mature, no doubt some of them will become the next staff, instructors and mentors at the same CYIA where they began.
CYIA is an investment worth making in this next generation—an investment that will pay dividends for decades to come.
Learn More about 5-Day Clubs
Find out what a 5-Day Club is and how you can get involved.