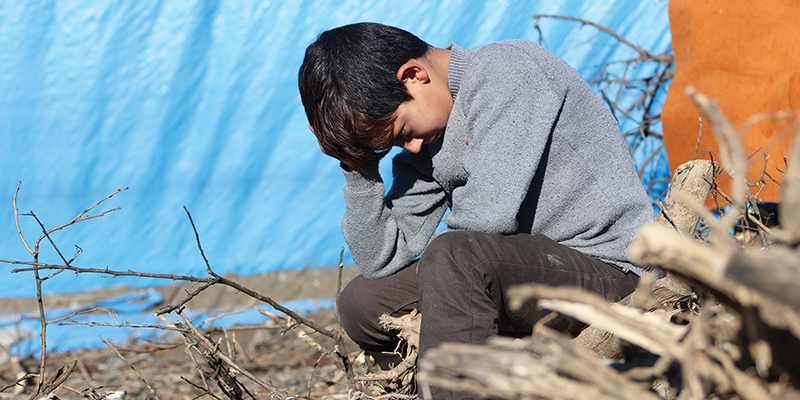 My wife and I, along with our team, visited two families who had opened their homes (tents) in refugee camps to CEF workers. I told one hostess that her tent was a tent of God's blessing. She was so eager to hear God's Word.
Later she said, "… When we were having a lot of difficulties…only Christians came to encourage and help us. I want to extend our tent further so the children around us can hear God's Word." 
While we were there, the children rushed to the tents and sang to us. There are about 2.5 million refugees in this place. Our CEF leader in the country spoke to several men in the camp. He said it is impossible for him to reach out to these people and share the Good News with them in their home country, but they are opening their hearts here in the camps. 
Why did God show me this place? Because this golden opportunity should not be missed! After discussing with local workers, we decided to launch a project called "Tents of Blessing" and will collaborate with the churches to train around 200 volunteers to start 100 Good News Clubs at the tents, multiplying the number each year.
Please pray for this project so we can share the Gospel with the children in refugee camps while the door is still open and before they are sent back home.
Share CEF
Share this page with friends and family on social media.