The Girl in the Red Dress
-Jewell Johnson
"She was three when her mother took her to a Sunday school class for the first time; a shy, blonde girl with hazel-brown eyes, dressed in a red dress with hair ribbons to match.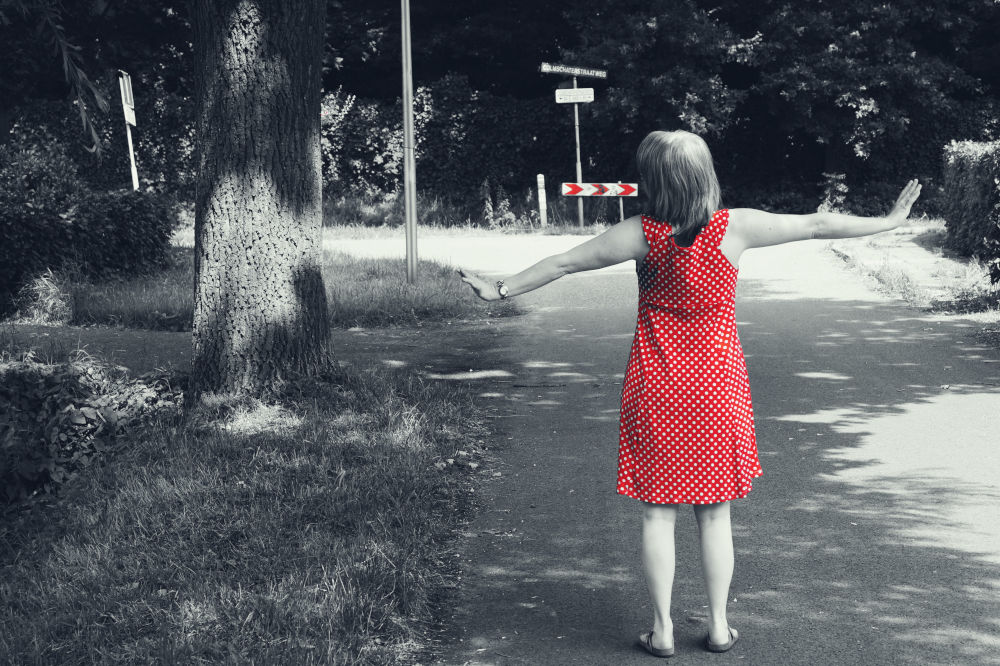 What a sweet child! the teacher said to herself. I'll teach her songs and finger plays. I'll have her color pictures. But she's too young to understand what it means to ask Jesus to be her Savior. I'll leave that for another teacher.
The girl grew taller and advanced to the next class. She thrilled as she heard the stories of Daniel in the lions' den and David slaying the giant. She giggled and felt as though she were sitting on the hillside next to Jesus as the teacher told of the little boy who shared his lunch with the crowd.
Observing the happy child, the teacher thought, I can't put condemnation on such an innocent one. And she bypassed a call to salvation, emphasizing instead how Jesus loves the children.
The girl turned nine. In the new class she memorized Scripture verses and the books of the Bible. She sang a song about Jesus in a clear, strong voice.
Do I detect a longing in those brown eyes? The teacher pondered. She intended to give an invitation for her students to receive Jesus, but not being sure how to lead a child to Christ she planned exciting games, crafts and parties instead.
The girl was promoted to the teen class. This teacher was thorough in his Bible presentation. He planned interesting worksheets and encouraged the students to memorize Bible verses.
As he looked over the class, he thought, The girl with the brown eyes is so serious, so well behaved. Surely she's a Christian. Assuming the other teachers had done their job, he did not extend a call for his students to accept Christ.
Love and concern abounded in each class. The lessons were well prepared, the handwork perfectly coordinated with the story. But the deepest need was left untouched.
Sunday school and club teachers sometimes become so absorbed with lessons, memory verses and craft projects, they fail to see what the child yearns for most of all—Jesus, her Savior.
I know. I was the girl in the red dress."
Jewell Johnson never received an opportunity to receive Christ until she helped in her church VBS. One of the teachers sensed that she was under conviction and asked to speak with her. The teacher explained God's plan of salvation and finally Jewell, at 17, became a true child of God.
Stay Connected with CEF
Subscribe to our email lists to receive updates, news, and stories based on your needs and interests.