Together for the Children of Mexico
Oscar was only 12 years old and worked selling jicamas (a root commonly eaten in Mexico) in the Tlahuac market in Mexico City. When CEF national missionary Mayté Serralta saw him, his careful work caught her attention. He was cutting each jicama in the shape of a lollipop then decorating it with colored sugar.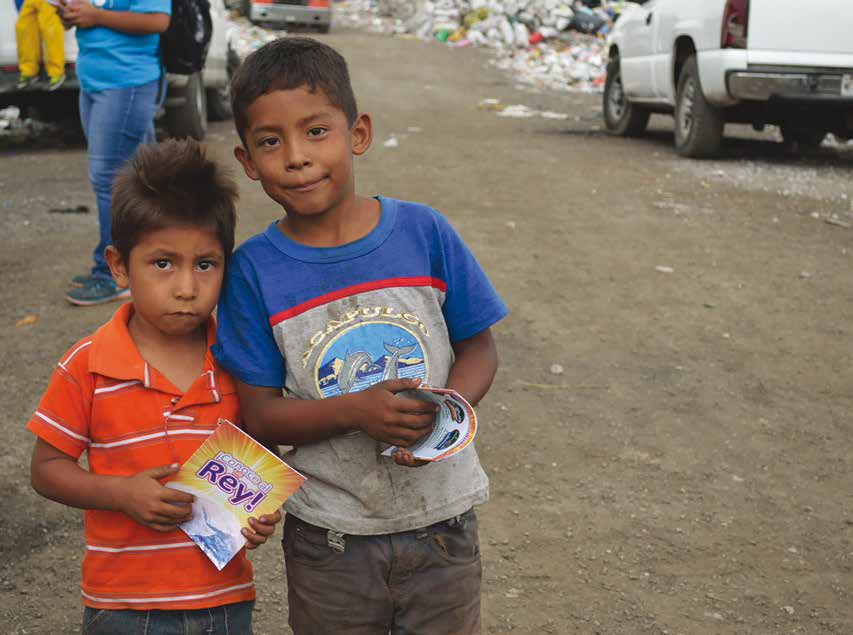 When Mayté asked him if she could share the Meet the King! book with him, he said yes. He listened intently to the message. But all of a sudden Mayté felt someone standing behind her. It was a woman with an angry look. Waving her finger at Mayté, she said, "Don't tell lies to that boy. It's not God; it's Jehovah." Mayté didn't respond to her but asked Oscar, "Do you want to keep listening?" He nodded his head yes.
So Mayté said to the woman, "Can you please go away? The boy wants to keep on listening." The woman left angrily.
Mayté continued telling Oscar what Jesus had done to save him, when all of a sudden another woman appeared, screaming offensive words. Mayté looked into her eyes without saying anything then asked Oscar, "Do you want to keep listening?"
"Yes!" he answered. The woman left, cursing as she went.
Mayté explained to Oscar that there is a real enemy named Satan, who was trying to distract Oscar so he wouldn't make a decision to believe in Jesus as his Savior. Mayté said, "I kept talking to Oscar for a few minutes then asked him, 'Do you believe Jesus is the only one who can save you from sin?'
"Oscar replied, 'I believe, I believe…!' I was moved to tears thinking of all the interruptions that had failed to keep this boy from coming to Jesus!"
Mayté met Oscar during the "Together for the Children of Mexico" project held last summer in Mexico City. Participants from all over Mexico and seven other countries gathered for training and were sent in teams to serve 38 churches and train 1,024 teachers. From this outreach 818 children trusted Jesus as Savior. Now 179 brand new Good News Clubs have begun with 2,697 children in attendance! We are expecting an additional 142 clubs to begin soon.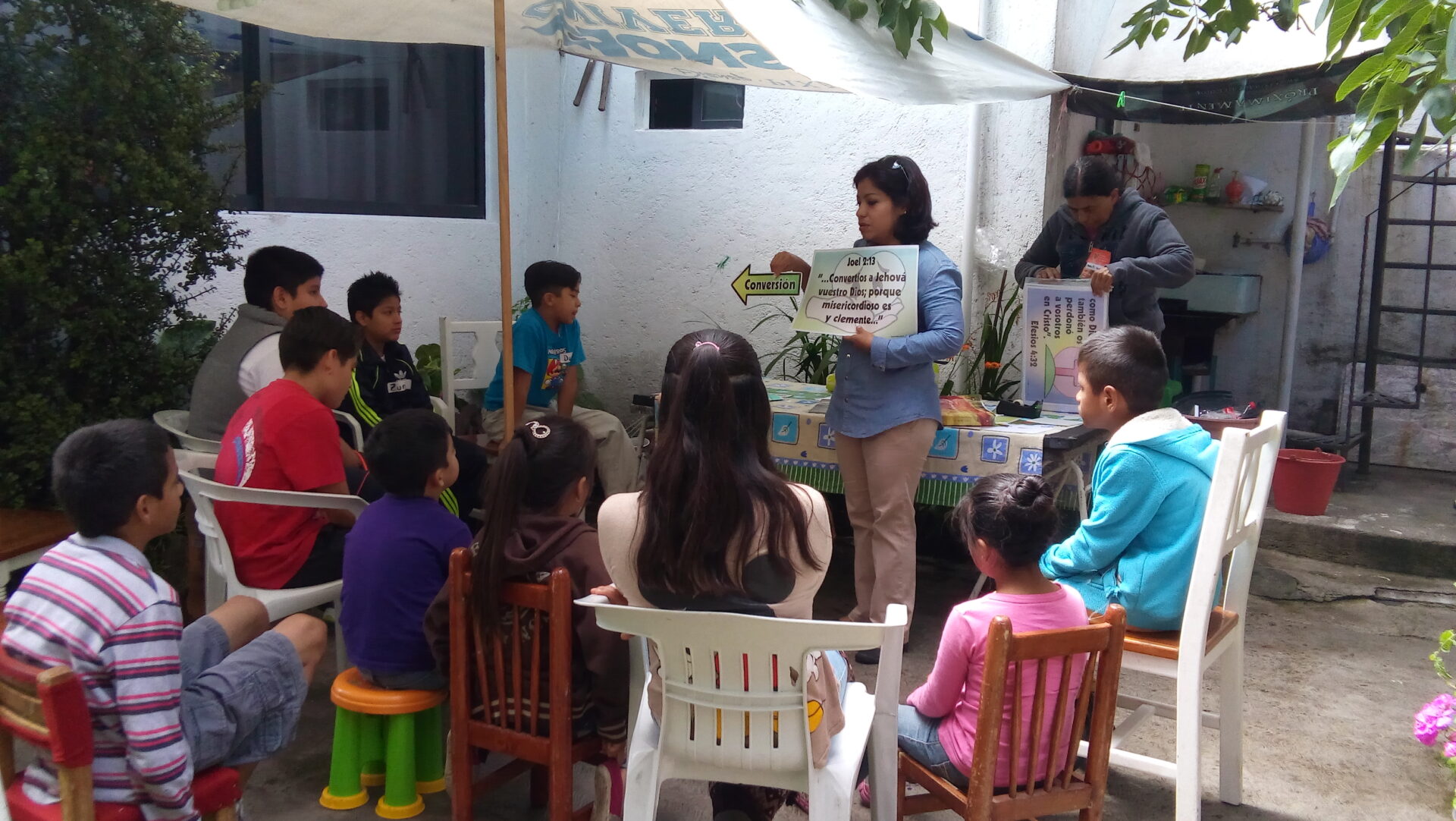 God made a difference in so many lives during the project! One young man learned how to use the Gospel Turnaround. Two days later he shared the Gospel with 300 children in the VBS closing ceremony. Many children prayed to receive Jesus as their Savior that night. Praise God for what only He can do!
Blanca Rubio, one of the CEF instructors, shared, "One day three teams went out to evangelize children using the Meet the King! books. The teams distributed 80,582 books. As we returned, we talked about the need to have a Good News Club in that area to follow up this outreach. One sister in Christ asked her aunt to have a GNC™ in her house. The next day when we arrived at the house, I was surprised that the aunt had invited all her children and grandchildren as well as other children in the area. Now this aunt and her family are very happy to have the GNC every week. Praise God for what He does and because He already has made preparation for the work to continue."
Each year CEF in the Latin America region gathers for a special evangelistic project. Next summer it will take place in Chile, June 26 to July 8. If you would like to take part, contact [email protected]