Training Changes Ministry
-Jenna Weis
The desire to reach unsaved children with the Good News of Jesus was burning in Lori's heart, but Lori and her husband were discouraged. They had been working in ministry at their church for so long, but they didn't feel like anything was being accomplished.
"Doing a VBS or a kids' event fell short of reaching out to unsaved children in the neighborhood. We rely on our church family to invite their kids' friends, but these friends usually end up being other churched kids," Lori remembered.
Things changed, however, when Lori got an exciting opportunity! She worked in the CEF® summer ministry program, where she received training in evangelizing children in her neighborhood. "As I visited my neighborhood, I saw firsthand the condition of the children," Lori said.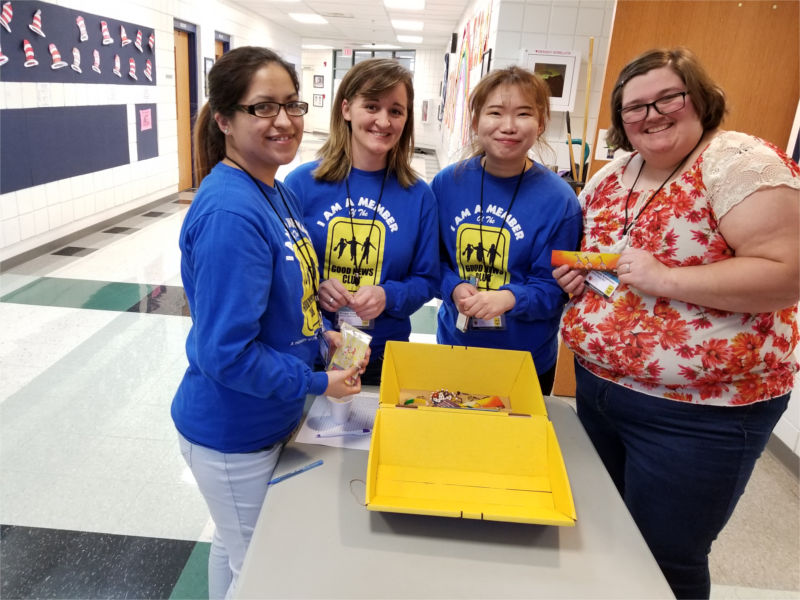 She went on to teach Good News Club® during the school year, and children learned about who Noah was for the first time in their lives!  The children were exposed to the love of their Creator and learned more about Him. For Lori it was a life-changing experience.
Ministry at her church hasn't been the same for Lori since her time with CEF. Because of the new perspective she gained, Lori's job as a supervisor for the YMCA Kids' Club became an even greater joy. Now she is praying for God to bring more opportunities for her church to reach more children in their community.
For those who have felt the same desire as Lori, CEF Children's Ministries Institute® offers a week-long training course called Teaching Children Effectively™ Level 1 that is entirely focused on reaching unsaved children with the Gospel.
TCE 1 includes training on how to counsel unsaved children for salvation, teaching Gospel-centered Bible lessons, effective teaching methods, and more! Classes can be taken online, at your local CEF office, and at CEF International Headquarters in Warrenton, Missouri.
Learn More
Contact your local CEF office or Children's Ministries Institute for more information on how you can be trained to reach children with the Gospel.