Training Makes a Difference
CMI Online is an Evangelistic Ministry!
A student from South Africa who was enrolled in the Romans Road for Children course wrote: "I cannot thank God enough for His amazing grace! We have a weekly Good News Club® in our garage and the average attendance for the past year has been about 30 children. Yesterday we had 67 children, 7 teens and 1 adult. The children listened attentively to the Romans Road Gospel presentation even though they were packed into the garage like sardines. Forty children believed in Jesus as their Savior. I am grateful to God for the opportunity to learn the Romans Road Tool and the power of God's Word to transform lives."
A student taking the Romans Road course from Japan wrote, "…As I finished watching the final video, God made me think that I want to share the Good News with many Japanese children more effectively without fear. I want to be equipped for His glory."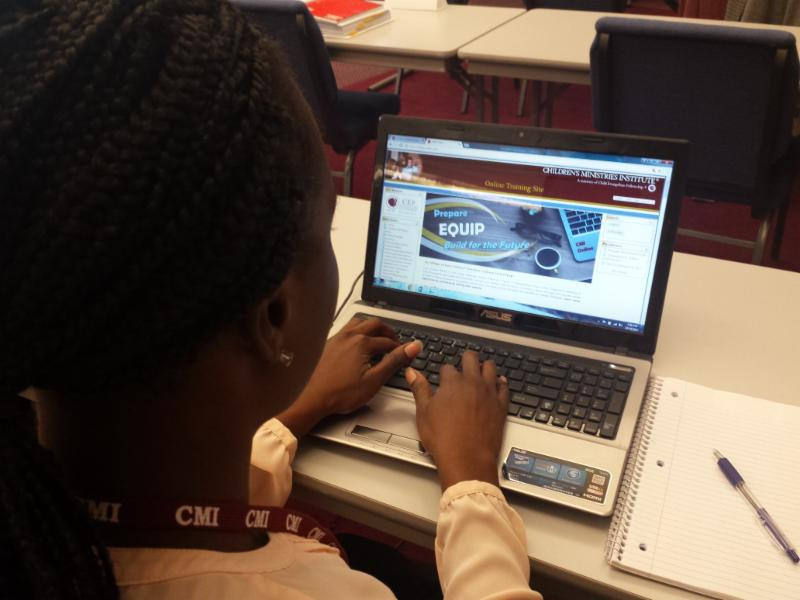 CMI Online is a ministry of encouraging and equipping!
A student from South Carolina enrolled in the Teaching Children Effectively™ Level 1 course wrote: "God used this course to shape my purpose and solidify the urge to get outside the walls of the church. It is no longer enough to just teach the children already involved with the church. I must be out in the community sharing the message of Jesus Christ with all the children who are unchurched and don't know about Jesus and the hope He offers. God is moving me into exciting new areas of ministry and I can't wait to see where He leads."
God is working through the ministry of CMI Online!
As a result, more workers are trained and more children are reached with the message of salvation around the corner and around the world. To see what is available on CMI Online, visit cefcmi.com. You may also stay up-to-date of CMI Online happenings via the CMI Online Facebook page.
Stay Connected with CEF
Subscribe to our email lists to receive updates, news, and stories based on your needs and interests.