Training to Reach the Next Generation with the Gospel
By Tina Busenitz 
One of the saddest verses in the Bible is Judges 2:10. 
And all that generation also were gathered to their fathers. And there arose another generation after them who did not know the 

Lord

 or the work that he had done for Israel. (ESV) 

 
The great grandchildren of the people who crossed the Red Sea with Moses did not know the Lord nor the amazing things He had done for His people.  
But it was God's desire, even His command that the next generation know Him.  
He established

 

a testimony in

 

Jacob and appointed a law in

 

Israel, which he commanded our fathers to teach to their children,  that

 

the next generation might know them, the children yet unborn, and arise and tell them to their children, so that they should set their hope in God and not forget the works of God…  (Psalm 78:5-7

, ESV

)

 
God's will was for His people to reach out to the next generation. That is still His will today. 
God's perfect plan is that fathers and mothers train their children in the Word of God, sharing the Gospel with them, leading them to the Lord and then helping them grow in their walk with the Lord. 
In our world today this is the exception rather than the rule. There are children growing up near you who do not know the Lord nor about the wonders that He has done. They don't know that they can have a personal relationship with their loving Creator through His Son Jesus Christ. 
We must reach out to the next generation before it is too late.

 
Satan, our enemy is seeking to kill and destroy this next generation before they find hope and help and forgiveness of sins through our Savior Jesus Christ. 
He attacks children right in their own homes through abuse or neglect. He distracts parents from having time or discipline to disciple their children in the Word. Satan has deceived many into believing there is no God, or that He is not a personal God who they can have a relationship with. Satan is working hard to reach the next generation and to cause them to question the Truth. 
Two second grade boys attending a Good News Club® in Kansas came to the teacher and asked,  
What if God didn't really

 

exist and Jesus died for nothing? What if we believe and it's not true?

 
I'm so thankful for their teacher's passion to reach the next generation for Christ. Weekly she goes to the local elementary school and faithfully shares the Gospel with the children who attend, inviting them to believe in Jesus, and discipling those who do.  
This teacher heard about training that Child Evangelism Fellowship® offered at her church so she could be equipped to reach the next generation with the Gospel. She had a burden for the children and was praying about a way to reach them.  
At the training she learned how to lead a child to Christ, how to teach effective Bible lessons and memory verses, and how to give an invitation for children to believe in the Lord Jesus. 

The training

 was just what she needed to start a 

Good News Club

 with several other ladies in the church. That first year they averaged 70 children a week!
Little did she know that she would be answering such deep questions like the two little boys asked her. An email to the CEF volunteer who had trained her gave her some ideas on how to answer the boys and to know how to help more children in the future. 
This story of CEF training helping reach the next generation is being repeated all over the United States and in almost every country in the world as men and women who are burdened for the lost children in their communities are learning how to share the Gospel and how to answer the deep questions that children have.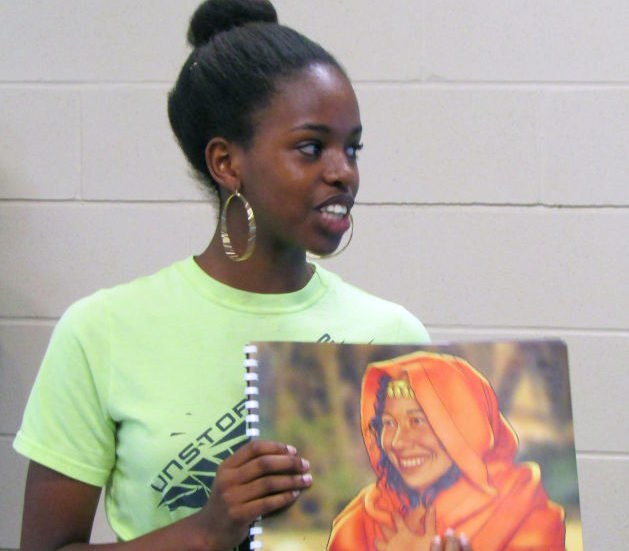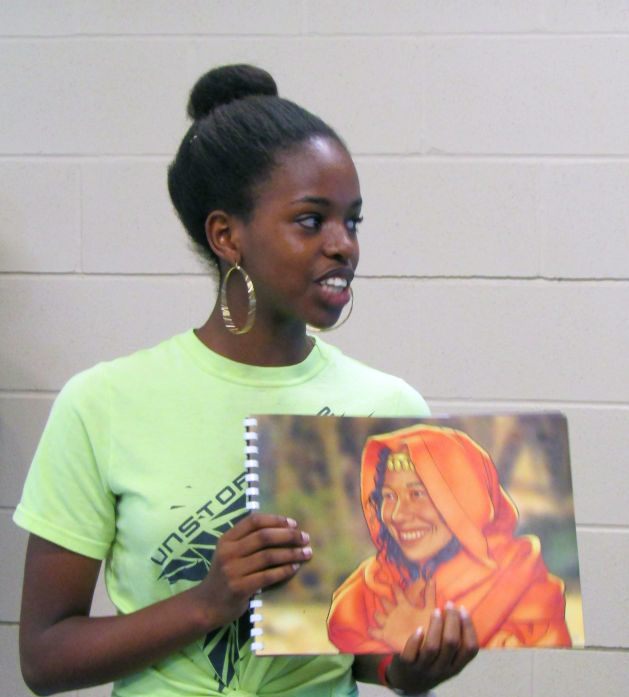 Child Evangelism Fellowship's three-fold purpose is to evangelize boys and girls with the Gospel of the Lord Jesus Christ and to establish (disciple) them in the Word of God and in a local church for Christian living. 
CEF desires
 to reach "every child, every nation, every day" with the Gospel.
 We want to reach the next generation with the Good News of Jesus!
Do you have a burden to reach the next generation with the Gospel? Are you lacking the tools to do so? 
CEF can help! Local CEF chapters offer training to church groups, young people, homeschool groups, AWANA leaders and any born again believer who desires to be equipped to evangelize and disciple children. 
To get started or find out more information, look for your local chapter by clicking on your state and county here:  http://chapters.cefonline.com/   Call and ask for training to reach the children in your community with the Gospel. 
Remember the saddest verse in the Bible? Let's not let it be said of the next generation that they don't know the Lord.  
But rather let's "tell to the coming generation the glorious deeds of the Lord, and His might and the wonders that He has done."  
Will you join us in reaching out to the next generation? We'll train you to do so! Contact us soon. 
Share CEF
Share this page with friends and family on social media.