You Can Shock & Amaze the World
-Reese Kauffman, president
One day about 30 years ago I was with some friends at a restaurant in Madison, Ohio. It was a little restaurant on a hilltop overlooking the Ohio River.
When our meal was about done the waitress quietly asked me, "When you were here last week did you leave a tip?" You can probably imagine what went through my mind. I have always tried to be a generous tipper, but I instantly wondered if I had forgotten to leave any tip. She cleared up my confusion quickly when she handed me a $20 bill and two $1 bills. "I think you may have made a mistake," she said. "I was hoping you would return so I could give this back to you." Almost 30 years later I still remember the waitress's name. By exhibiting character that was beyond anyone's expectation, Margaret shocked and amazed me that day.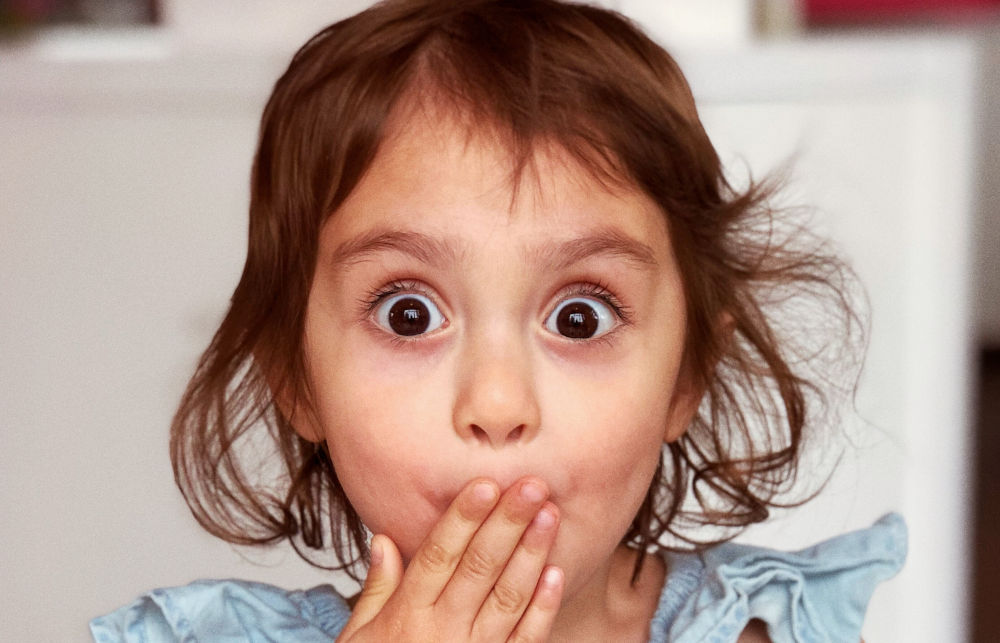 Children and adults should be shocked and amazed when whey watch our lives and see the things we do because we are Christians. Here are seven ways you and I can approach that challenge:
Have a passion for God.

If you have a passion for God you are going to have a hard time putting Him out of your mind. I think of a small child who is separated from her mother. The child can be fed and comfortable with every need taken care of and still be inconsolable because she is not with her mother. The only thing that will satisfy the child is to be in her mother's arms. If you have that kind of passion for God, people will notice and be impacted.

Love others.

The second chapter of Philippians talks about the kind of love for others that will shock and amaze people. In verse three we are commanded: "Do nothing out of selfish ambition or vain conceit, but in humility consider others better than yourselves." If you and I conduct ourselves that way we will startle the people we interact with.

Have an unshakable reliance on God.

In 2 Corinthians 1 Paul tells of a difficult time in his ministry. He talks about being under pressure, beyond his ability to endure. He tells us that this happened so that he might not rely on himself but on God. Whether it is in your teaching, your home or any other part of your life, make sure you are not relying on your own talents but on the living God.

Have an active prayer life.

There is nothing particularly unique about the act of praying. The person who truly depends upon prayer, however, is quite rare. I've often felt that if we could fully know the impact of our prayers we would be so deeply affected we would never stop praying! Pour out your requests and your praise to God to an extent that it amazes people.

Be a generous giver.

2 Corinthians 8:7 tells us that we are to excel in the grace of giving. Calvin Coolidge once said, "No one is honored for what he receives but for what he gives." Even more important than honor is obedience to God. Giving is a biblical command and a pathway to blessing. Consistently giving more than is expected will shock those around you.

Have a burden for children.

Many have a burden for souls; few have a burden for children. Children represent the most fruitful mission field. By being sincerely concerned for young souls and working to teach and disciple them, you will see your life make a lasting difference.

Finish strong.

Very little work is done by people who have sudden bursts of enthusiasm. Consistently follow the six points above and your life will exhibit the tremendous power of the living God. There is nothing rare about starting a race strong; it's the end of the race that counts. Don't give up; don't let down.
Thirty years after eating at that riverside restaurant in Ohio I still remember the way the waitress impacted me through what was a small matter. Imagine the way we can shock and amaze children as we let the character of God be seen in us!
Stay Connected with CEF
Subscribe to our email lists to receive updates, news, and stories based on your needs and interests.