Praise God For His Mercy! | Good News Club TV S1E6
Bartimaeus cried, "Jesus, Son of David, have mercy on me!" He knew Jesus could make him see again. Will Jesus heal him and make him see again? Find out what happens in this episode of GNCTV!
Download and print the Wonder Time sheet
Stay Connected with CEF
Subscribe to our email lists to receive updates, news, and stories based on your needs and interests.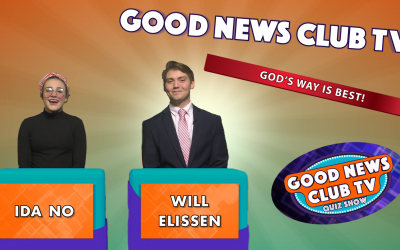 "This land is filled with huge armies. They will destroy us! And we saw giants! Some of them were so tall it made us feel as small as grasshoppers! We can't live here!"
Giants? Huge armies? What kind of a land was this and who was saying these things? Find out in this episode of Good News Club TV!
Reach A Child, Make An Impact
We've been assigned a great work and we could do so much more if we had one more person – just one more – helping us reach Every Child, Every Nation, Every Day. That person is you!