Thank God – Jesus Gives Hope! | Good News Club TV S3E4
Have you ever felt left out? Maybe you weren't chosen to be on a team during a game because you're not a fast runner. Maybe you are not able to eat cake at a friend's birthday party because you have food allergies. Perhaps no one plays with you and you feel lonely. It hurts to be left out, doesn't it? Can you imagine what it would feel like to be left out of everything? There was a man we read about in the Bible who may have felt that way. Hear about him in this episode of GNCTV!
Stay Connected with CEF
Subscribe to our email lists to receive updates, news, and stories based on your needs and interests.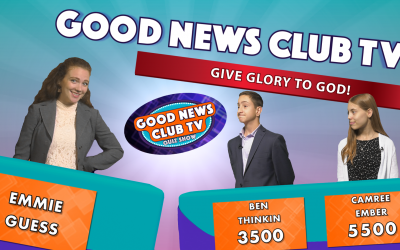 Join Jack, Jessie, and Jimmy on their best vacation ever in the outdoors. Don't forget to hit the subscribe button so you don't miss an episode!
Reach A Child, Make An Impact
We've been assigned a great work and we could do so much more if we had one more person – just one more – helping us reach Every Child, Every Nation, Every Day. That person is you!