When She Heard the Gospel, She Plugged Her Ears
A Devil Child Hears about Jesus

Can you imagine being eight years old and living as a slave? Never seeing your family? Not being free to run and play as a child should?
Recently, one of our national missionaries in Haiti had the opportunity in a Good News Club® to share the Gospel with a little girl who had been a slave for three years. Other students described this child as having a devil spirit living in her. At first when the little girl heard about Jesus, she plugged her ears. But when the missionary said, "Jesus can get you free from that devil spirit," the child perked up.
"Are you sure He can get me free from that? I don't want to serve the devil."
As the teacher explained that Jesus is the Son of God and has the power to set her free, the little girl agreed to talk to God. While we don't know what's currently happening with this child, we pray that the missionary's words have helped her find freedom in Jesus Christ.
Child Evangelism Fellowship® supports national missionaries in 127 countries around the world—men and women who share the Gospel with children every day. Their passion is for these children—who are in spiritual and sometimes physical bondage—to know Jesus as their Savior.
This #GivingTuesday, you can help them do just that. By donating to our Sponsor-a-National™ (SPAN™) program, you're helping boys and girls around the world hear the life-giving message of the Gospel. You're helping to Give Them Jesus.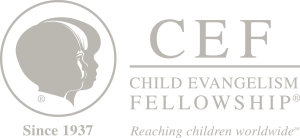 Mailing Address
Child Evangelism Fellowship Inc.
P. O. Box 348, Warrenton, MO 63383