A Christmas Party Reaps Eternal Rewards

For many children, Christmas is a magical time of year, as they celebrate the birth of our Savior. But for others who don't know Jesus, it might as well just be another day of the year.
One CEF missionary wanted to change that for the children in her area. Last year Charity, a full-time CEF missionary in Zambia, decided to do something special for the children in her Good News Club® while also offering an opportunity for other boys and girls to hear about Jesus. So she decided to throw a Christmas party. She and the other helpers contributed some of their own money for the party, but it wasn't enough.
Thanks to support from SPAN, Charity was able to go forward with the party preparations. She encouraged the children in her club to invite their friends—and they did! There were 125 children who came and after the Bible lesson, 25 of them prayed to receive Jesus as their Savior. These children continue to attend the club and are growing both physically and spiritually.
Charity says, "The SPAN program has helped significantly in our ministry and at a personal level as well. Without it, I don't know what I could have done."
Watch how a young boy was impacted by the Good News Christmas Club.
Child Evangelism Fellowship® supports national missionaries in 127 countries around the world—men and women who share the Gospel with children every day. Their passion is for these children—who are in spiritual and sometimes physical bondage—to know Jesus as their Savior.
This #GivingTuesday, help missionaries like Charity share the Good News of Jesus with children around the world. When you donate to our Sponsor-a-National™ (SPAN™) program, you're giving a gift with eternal value by helping to Give Them Jesus.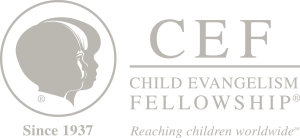 Mailing Address
Child Evangelism Fellowship Inc.
P. O. Box 348, Warrenton, MO 63383