Good News Club Helps a Whole Family Hear About Jesus

Damian is seven years old and lives on Reunion Island, east of Madagascar in the Indian Ocean. Although he's from a family who has different beliefs, his mother decided she wanted to break from those traditions and learn about God. She also started to teach what she was learning to Damian. Then, a Good News Club® was held close to Damian's house. As he stood in his doorway, he could hear children singing excitedly about Jesus.
At first Damian was too shy to join them, but eventually he came to the club, heard more about Jesus, and decided to accept Him as his Savior.
Now Damian's mother is also a Christian. She, Damian, and his twin sisters attend church, and Damian goes regularly to the Good News Club®. He sets an example as he tells other people how they can know Jesus, too.
See how CEF's missionaries rely on our support to help them keep going.
On #GivingTuesday, you can help children like Damian. When you donate to our Sponsor-a-National™ (SPAN™) program, you're supporting missionaries in 127 countries as they reach out to boys and girls with the Gospel. Your gift today will make an eternal difference in their lives. Your gift will Give Them Jesus.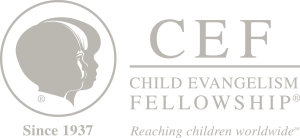 Mailing Address
Child Evangelism Fellowship Inc.
P. O. Box 348, Warrenton, MO 63383