God is Big Enough to Handle Everyone's Problems | Today's Hot Scripture
How big is God? Can He really handle everyone's problems? Find out in this devotional on Matthew 10:29 – 31 and Psalm 139:17 – 18.
Stay Connected with CEF
Subscribe to our email lists to receive updates, news, and stories based on your needs and interests.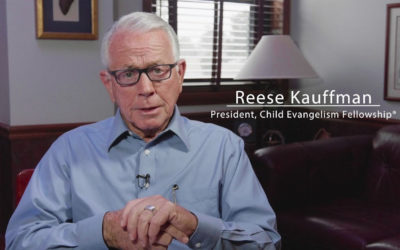 CEF's President Reese Kauffman speaks in the response of tragic events, such as the shooting in Las Vegas.
Reach A Child, Make An Impact
We've been assigned a great work and we could do so much more if we had one more person – just one more – helping us reach Every Child, Every Nation, Every Day. That person is you!