God is Big Enough to Handle Everyone's Problems | Today's Hot Scripture
How big is God? Can He really handle everyone's problems? Find out in this devotional on Matthew 10:29 – 31 and Psalm 139:17 – 18.
Stay Connected with CEF
Subscribe to our email lists to receive updates, news, and stories based on your needs and interests.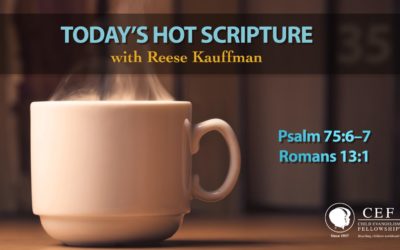 How should I view God? How much control does God have over my life? If you've ever asked these questions, then you don't want to miss this episode of Today's Hot Scripture.
Reach A Child, Make An Impact
We've been assigned a great work and we could do so much more if we had one more person – just one more – helping us reach Every Child, Every Nation, Every Day. That person is you!