God is Just! | Good News TV S1E10
Have you ever heard someone brag about doing something wrong? Maybe you've done something you knew was wrong and thought you could get away with it. The king in this episode did something wrong—on purpose. He thought he could get away with it too, until God gave him a frightening message! It happened on the night of a big party at the palace.
Download and print the Wonder Time sheet
Stay Connected with CEF
Subscribe to our email lists to receive updates, news, and stories based on your needs and interests.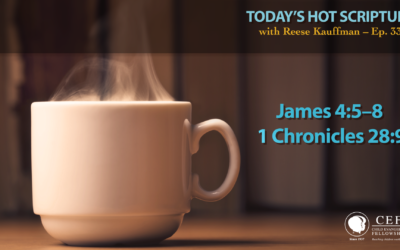 Have you ever stopped to consider how many times the Bible mentions God's love and care for you? Let's look at a couple of those passages today.
Reach A Child, Make An Impact
We've been assigned a great work and we could do so much more if we had one more person – just one more – helping us reach Every Child, Every Nation, Every Day. That person is you!