God: The One Who Knows My Heart
This brand-new six lesson series, God: the One Who Knows My Heart, covers the life and times of King David and is filled with excitement drama and daring exploits! The lessons, teaching segments, activities and games have a "heart" theme, helping children understand what it means to have a heart that is after God's heart.
Stay Connected with CEF
Subscribe to our email lists to receive updates, news, and stories based on your needs and interests.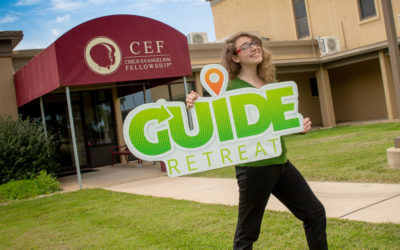 Coming to GUIDE Retreat helped me grow closer to God and discern whether or not He wanted me to take the internship CEF® offers for people wanting to work more with the ministry and deepen their Christian walk. At GUIDE Retreat, I made lifelong friendships, learned more about CEF, and grew closer to God. It was an amazing experience, and I highly recommend it.
Reach A Child, Make An Impact
We've been assigned a great work and we could do so much more if we had one more person – just one more – helping us reach Every Child, Every Nation, Every Day. That person is you!