Jesus Loves Everyone! | Good News Club TV S1E4
Have you ever had trouble loving someone? This episode of GNCTV shows how Jesus went to a woman most people did not like. No one wanted to talk to her or be around her, but Jesus did. He had created her and loved her. We should love each other because we are all created in God's image. We need the Holy Spirit to help us love well, especially those others reject.
Download and print the Wonder Time Sheet
Download and print the memory verse bookmark
Stay Connected with CEF
Subscribe to our email lists to receive updates, news, and stories based on your needs and interests.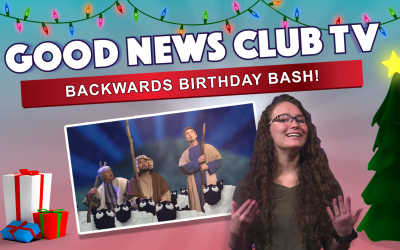 Do you like to get gifts? I like to get gifts too. We are about to celebrate a holiday when lots of people give and receive gifts. Christmas!
Reach A Child, Make An Impact
We've been assigned a great work and we could do so much more if we had one more person – just one more – helping us reach Every Child, Every Nation, Every Day. That person is you!