Full Time
This position has been filled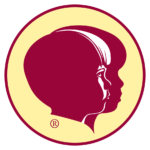 Website CEF of Virginia, Inc.
The Assistant State Director works alongside the State Director in:
1. Fulfilling the purpose of Child Evangelism Fellowship® (CEF) within the Commonwealth of Virginia.
2. Executing and accomplishing the plans and objectives of the CEF of Virginia state board and CEF USA Ministries.
3. Assisting in the oversight and building of ministry within the state, particularly the Christian Youth in Action (CYIA) program
Responsibilities:
The Assistant State Director will provide assistance to the State Director, local directors, and local committees in building ministry throughout the Commonwealth of Virginia. This objective will include, but not be limited to:
1. Improving, promoting, and facilitating the Christian Youth in Action (CYIA) program for mentoring youth to become the next generation's future Christian leaders
2. Establishing and providing oversight of the externship program
3. Establishing CEF student organizations at Virginia Christian colleges, enlisting them to get involved in CEF ministry
4. Helping to train teens, staff, and volunteers to conduct CEF ministry
5. Assist State Director with strategic planning
6. Assist with event planning and coordination of promotional events and yearly statewide retreat
7.Assist with the administration of the 5-Day Club® ministry
8. Raise needed financial support
9. Ensure compliance of CEF policies and procedures
10. Willing to travel throughout the state
Qualifications:
The candidate must be confident of God's calling and:
1. Have a demonstrated love for Jesus Christ
2. Have a passion to reach children with the Gospel
3. Possess exemplary Christian character
4. Be experienced in youth ministry and mentorship with teens and young adults
5. Possess leadership capabilities and experience
6. Have a background in ministry
7. Exhibit proven administrative ability, especially in being disciplined and organized
8. Demonstrate excellent communication skills (interpersonal, written, verbal and digital)
9. Possess effective presentation skills to establish church and community partnerships
10. Have at least one year of Bible college training. (In some cases, candidates may be allowed to test out of this requirement.)
11. Successfully complete required Children's Ministries Institute courses and practicums
12. Express value for people of diverse cultures
As a religious organization, Child Evangelism Fellowship is permitted and reserves the right to prefer employees or prospective employees on the basis of religion.