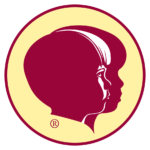 Child Evangelism Fellowship Inc.
Position: Corporate Communications Assistant
Department: Communications and Marketing
Supervisor: Director of Communications & Marketing
General Responsibilities:
Oversees the transmission of the corporate communications of Child Evangelism Fellowship Inc. Will seek to implement strategies to get more people to become aware of CEF to help the organization reach children for Christ all over the world.
Realizes the importance of the CEF Culture Points and commits to upholding them personally and in the ministry of CEF (The importance of Godly leadership at every level, of the spiritual welfare of our workers, of prayer as our foundation, of evangelizing children, of a clear and Biblical presentation of the Gospel and of a commitment to excellence, for the glory of God).
Core Responsibilities:
Works closely with Corporate Communications Specialist.
Manages logistics for promotional events.

Gathers relevant information for each event.
Schedules and executes tasks.
Communicates with event managers, field participants and IHQ staff.

Manages data for media contacts and archives.
Assists in earned media relationship building.
Assist in planning and executing strategic priorities of the Communications and Marketing department.
Assist in planning and executing of corporate advertising campaigns.
Produces a regular department newsletter.
Prepares assigned stories for media outlets.

Press Releases
Radio
Interviews

Works with Creative Services to created needed corporate communication content.
Performs other tasks and projects as assigned by supervisor.
Competences:
A born-again Christian with a strong walk with God
Missions minded
Good technological skills
Excellent organizational skills and the ability to meet deadlines
Demonstrated ability to write well and speak well
As a religious organization, Child Evangelism Fellowship is permitted and reserves the right to prefer employees or prospective employees on the basis of religion.