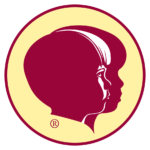 Website Child Evangelism Fellowship Inc.
Position:            Customer Service Representative and Shipping Clerk
Department:   Customer Service
Supervisor:       Customer Service Supervisor
General Responsibilities:
Take CEF Press orders, answers questions and-solves problems that customers may have. Performs job responsibilities in a manner that ensures quality communication and customer service.
Realizes the importance of the CEF Culture Points and commits to upholding them personally and in the ministry of CEF.
Specific Responsibilities:
Processes orders received through phone, web, email etc.
Follows procedures to ensure orders are printed and shipped
Assists customers with account, order, or product questions; processes returns; etc.
Determines best way to send shipments
Maintains and improves customer relationships
Files orders and keeps picking tickets in order as necessary
Accomplishes the orderly and prompt picking of orders with accuracy
Packs orders in appropriate shipping containers to insure delivery without damage
Stocks product and shipping materials as needed
Provides supervisor prompt notice of "low or out of stock" items
All other duties as assigned by the supervisor
Essential Job Functions:
Self-motivated
Accurate and organized
Typing and computer skills
Attention to detail
Communication skills – written and verbal
Able to work under stress and time constraints
Problem solving skills
Ability to lift 40 lbs.
Ability to use tape machines, tape guns, computer for processing orders
Team player
As a religious organization, Child Evangelism Fellowship is permitted and reserves the right to prefer employees or prospective employees on the basis of religion.