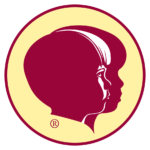 Website Child Evangelism Fellowship, Inc
Position: Customer Service Representative
Department: Customer Service
Supervisor: Customer Service Supervisor
General Responsibilities:
Take CEF Press orders, answers questions and-solves problems that customers may have. Performs job responsibilities in a manner that ensures quality communication and customer service.
Realizes the importance of the CEF Culture Points and commits to upholding them personally and in the ministry of CEF (The importance of Godly leadership at every level, of the spiritual welfare of our workers, of prayer as our foundation, of evangelizing children, of a clear and Biblical presentation of the Gospel and of a commitment to excellence, for the glory of God).
Specific Responsibilities:
Processes orders received through phone, web, email
Follows procedures to ensure orders are printed and shipped
Assists customers with account, order, or product questions; processes, returns;
Focused on increasing sales
Determines best way to send shipments
Maintains and improves customer relationships
Files orders and keeps picking tickets in order as necessary
Takes part in promotional and marketing efforts
All other duties as assigned by the supervisor
Essential Job Functions:
Self-motivated
Accurate and organized
Typing and computer skills
Attention to detail
Communication skills – written and verbal
Able to work under stress and time constraints
Problem solving skills
Team player
People Skills
As a religious organization, Child Evangelism Fellowship is permitted and reserves the right to prefer employees or prospective employees on the basis of religion.