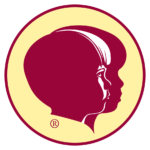 Website Child Evangelism Fellowship Inc.
Position: Digital Ministries Specialist
Department: Digital Ministries
Supervisor: Corporate Communications Manager
General Responsibilities:
The Digital Ministry Specialist assists with CEF digital ministry efforts. This person reports directly to the Director of Digital Ministries, who provides leadership and direction to the Digital Ministry team. Assists with the planning and content creation process for the development of CEF digital ministry materials, distribution channels and platforms. Helps with upkeep of CEF digital ministry properties. Proactively works to provide excellent customer service and delivery of high-quality digital products.
Specific Responsibilities:
Helps execute digital ministry strategy organization wide
Assists with localization of digital content
Assists with the creation of digital content for children
Oversees the planning and development of CEF digital ministry materials, and CEF non-curriculum digital products.
Manages workload and capacity, as well as organizes and optimizes workflow and production processes to ensure proper setting of priorities.
Works with digital ministry
Oversees the organization and maintenance of the data system for managing digital assets including distribution, archival materials, and current digital products. This includes overseeing the management of all digital ministry assets.
Participates in "Continual Process Improvement" as it relates to the creation of digital
Seeks opportunities for further training and growth in the field of digital ministries and
Performs all other duties as assigned by the
Essential Job Functions:
Organizational ability
Excellent language skills
Attention to detail
Excellent proofreading skills
Familiarity with technology platforms and solutions
Team player
A 4-year degree is preferred along with previous leadership and ministry experience.
As a religious organization, Child Evangelism Fellowship is permitted and reserves the right to prefer employees or prospective employees on the basis of religion.