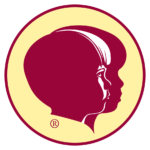 Website Child Evangelism Fellowship, Inc
Position: Digital Printing and Bindery
Department: Production
Supervisor: Production Supervisor
General Responsibilities:
Operates various digital print production equipment, bindery and mailing equipment, and handles various mailing processes including bulk mailings.
Realizes the importance of the CEF Culture Points and commits to upholding them personally and in the ministry of CEF (The importance of Godly leadership at every level, of the spiritual welfare of our workers, of prayer as our foundation, of evangelizing children, of a clear and Biblical presentation of the Gospel and of a commitment to excellence, for the glory of God).
Specific Responsibilities:
Uses digital printing and mailing equipment for maximum efficiencies and meeting productions schedules
Maintains and monitors quality standards of all digital print and mailing products
Operates bindery equipment with collating and mail inserting as needed
Appropriate use of materials while limiting waste
Mail processing including the various mail classes with appropriate paperwork
Submits weekly productions and monthly mail and postage usage reports
Ordering supplies as required
Boxing and labeling finished products
Using production management software as required
Participates in "Continual Process Improvement"
Observes all safety regulations and procedures
Keeps work are neat and clean
Train others as requested
Follows all CEF and departmental rules and procedures

Work assigned hours
Cooperate with supervisors and fellow employees

Cross trained on Production CSR duties
Essential Job Functions:
Attention to detail, following verbal and written instructions
Proficient in use of computers with various software programs, mechanical aptitude for equipment operation
Multi-tasking and problem solving
Ability to lift 50
Knowledge of current mailing regulations
Team player with positive can-do
As a religious organization, Child Evangelism Fellowship is permitted and reserves the right to prefer employees or prospective employees on the basis of religion.