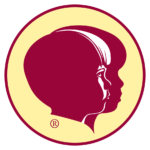 Website Child Evangelism Fellowship, Inc.
Position: Finance Account Analyst
Department: International Ministries
Supervisor: International Ministries Finance Manager
General Responsibilities:
Responsible for research and analysis of International Ministries financial accounts in a professional, timely and focused way in order to ensure that funds are spent according to the appropriate process, from the appropriate account and are reconciled each month. Maintains accounts according to CEF vision and direction for international ministry and in a way which honors the Lord as well as achieves the goals of reaching Every Child, Every Nation, Every Day.
Realizes the importance of the CEF Culture Points and commits to upholding them personally and in the ministry of CEF (The importance of Godly leadership at every level, of the spiritual welfare of our workers, of prayer as our foundation, of evangelizing children, of a clear and Biblical presentation of the Gospel and of a commitment to excellence, for the glory of God).
Specific Ministry Responsibilities:
International Ministries (IM) Department Finances
Ensures international field accounts for the eight regions, all nations and all national missionaries follow IM polices in regard to set up; deactivation and pay outs.
Tracks international field accounts to ensure they do not go into deficit and recommends prompt action to remedy any situation.
Ensures all payment and account transfer requests for international field accounts are completed according to the applicable process and submitted to the IM Finance Manager on time.
Maintains the database for recurring payment and
Completes monthly reconciliation of all funds sent to the field by ensuring receipts are received and sends reminder emails as needed.
Reconciles monthly credit card statements for IM department and IM field staff ensuring correct account assignments for charges as well as ensuring receipts are received.
Suggests processes to promote increased accountability in the use of finances in
Prepares reconciliation reports as requested by IM
Ensures correct and complete processing of all Capital Asset, Building, and Real Estate projects from the time of submission through completion of the project.
Works with IM Finance Manager to ensuring assignment of correct account and project code as well as entering into database for all Capital Asset, Building and Real Estate project ensures the account and project codes are deactivated.
Maintains Capital Asset, Building and Real Estate database ensuring that all funds sent are recorded as well as the submission of receipts, reports etc.
Ensures that proper closing of all Capital Asset, Building and Real Estate projects once the approved dollar amount has been sent and the project This would include closing of the account and project code.
Provides information regarding needed international account communication, changes to the IM finance handbook, and/or any needed training for national leaders or regional directors regarding accounts finances to the IM Finance Manager.
Assists in entering the weekly payment vouchers (PV) and monthly account memo transfers (AMT) into the accounting system.
Prepares annual US sent missionary budget updates for review and implementation
Prepares and distributes quarterly US sent missionary account forecast reports
Essential Ministry Functions:
The International Ministries Finance Account Analyst must:
Be a born-again Christian
Have a strong walk with God
Be mission minded
Have experience in finance/accounting/analysis (preferred)
Have a working knowledge of Microsoft Excel, Word and Access
Be detail oriented
Be organized
Have good communication skills
Be team oriented
Have a desire to gain a working understanding of various cultural differences regarding finances
As a religious organization, Child Evangelism Fellowship is permitted and reserves the right to prefer employees or prospective employees on the basis of religion.