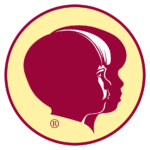 Child Evangelism Fellowship Inc.
Position:         Finance Account Analyst
Department:   International Ministries
Supervisor:      Finance Manager
General Responsibilities:
Responsible for research and analysis of International Ministries financial accounts and projects to enable the international field and Headquarters to more effectively reach Every Child, Every Nation, Every Day.
Realizes the importance of the CEF Culture Points and commits to upholding them personally and in the ministry of CEF (the importance of Godly leadership at every level, of the spiritual welfare of our workers, of prayer as our foundation, of evangelizing children, of a clear and Biblical presentation of the Gospel and of a commitment to excellence, for the glory of God).
Specific Responsibilities:
Ensures correct and complete processing of all Capital Asset, Building, and Real Estate projects from the time of submission through completion of the project and eventual disposal
Maintains and archives the asset database and supplementary information (receipts, reports, relevant communication, etc.) as outlined in IM procedures
Ensures international field accounts for the eight regions, nations, national missionaries, and US-sent missionaries follow IM policies and procedures regarding set up, deactivation, and pay outs
Requests the Finance Manager set up and close of various donation codes related to projects, nations, and/or missionaries
Reports on active projects and needs to IM Leadership and communicates relevant needs to the Global Partnership Ministry
Develops, creates, maintains, and updates the training videos under the direction of the Finance Manager
Leads research and audit projects identified necessary by the Finance Manager
Suggests processes and policies to promote necessary accountability in the use of ministry finances
Prepares annual US sent missionary budget updates for review and implementation
Maintains and updates the records for national missionary budgets
Assists in entering the weekly payment vouchers (PV) and monthly account memo transfers (AMT) into the accounting system
Prepares and sends monthly reconciliation for Specialized Book Ministry ensuring prompt payment of deficits
Essential Job Functions:
The ideal candidate would:
Have 1 year experience in finance, accounting, analysis, project management, or a bachelor's degree in a relevant field
Have a working knowledge of Microsoft Office Suite and moderate to advanced Excel skills (mail merge, tables, vlookup, indirect, and basic macro)
Be very detailed oriented
Have good communication skills
Be team oriented
Experience of have a desire to gain a working understanding of various international differences regarding finances
As a religious organization, Child Evangelism Fellowship is permitted and reserves the right to prefer employees or prospective employees on the basis of religion.