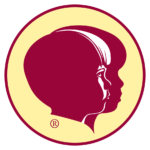 Website Child Evangelism Fellowship Inc.
Position: Financial Assistant – Accounts Receivable/Purchasing
Department: Financial Services
Supervisor: Director of Finance
General Responsibilities:
The Financial Assistant – Accounts Receivable/Purchasing is responsible for accounts receivable and purchasing needs for CEF. This position will be responsible for the invoicing and collecting of accounts receivable and processing the purchase requests and placing orders for CEF.
Realizes the importance of the CEF Culture Points and commits to upholding them personally and in the ministry of CEF (The importance of Godly leadership at every level, of the spiritual welfare of our workers, of prayer as our foundation, of evangelizing children, of a clear and Biblical presentation of the Gospel and of a commitment to excellence, for the glory of God).
Job Responsibilities:
Maintain accurate customer account records.
Process payments and adjustments to customer records as appropriate.
Address customer questions and provides invoices and statements upon request.
Sends out monthly statements for customer accounts.
Balances the accounts receivable subledger each month.
Collects past due customer accounts.
Generates and distributes daily ACH reports.
Receives and processes all IHQ purchase requests ensuring approval.
Generates and distributes purchase orders after approval.
Obtains quotes and places orders on behalf of IHQ departments.
Delegates appropriate purchases to other departments.
Ensures the best value purchases are being made.
Identifies and resolves potential purchasing problems.
Tracks, records, and ensures timely and accurate delivery of purchases.
Obtains approval for production job costs and closes the job cost detail report.
Manages credit card points program as the points administrator.
Maintains office supplies inventory for HQ.
Supports and adheres to all financial and organization policies.
Backup department co-worker positions during absences as needed.
Perform additional duties as requested by the Director of Finance.
Essential Job Functions:
Has a desire to serve and provide for the needs of other departments.
Strong communication skills and collaboration across departments.
Ability to organize and prioritize work.
Ability to meet deadlines.
Proficiency in computer skills (Word, Excel, and Access).
Shows attention to detail.
Has excellent people skills.
Has problem-solving skills.
Accounting experience is preferred.
As a religious organization, Child Evangelism Fellowship is permitted and reserves the right to prefer employees or prospective employees on the basis of religion.