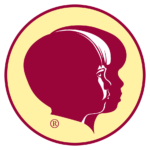 Website Child Evangelism Fellowship Inc.
Title: Graphic Design Intern
Department: Creative Services
Immediate Supervisor: Creative Services Director
General Responsibilities
Involved in the creative process for the development of CEF ministry materials, CEF products, and CEF publications.
Specific Responsibilities
Develops and creates ideas graphically.
Completes requested revisions and corrections.
Assists in some aspects of the video production process.
Meets regularly for planning and scheduling projects within Creative Services.
Follows established Creative Services and organizational policies, practices and procedures.
Helps maintain an organized filing system for final approved projects and for the archival and retrieval of files.
Ensures accuracy and quality standards are met along with individual deadlines and participates in "Continual Process Improvement".
Performs additional duties or special assignments as requested by the Creative Services Director.
Essential Job Functions
Creative, design and artistic skills
Some Computer skills preferred (Mac, InDesign, Photoshop, and/or Illustrator)
Organizational ability
Attention to detail
Team Player
As a religious organization, Child Evangelism Fellowship is permitted and reserves the right to prefer employees or prospective employees on the basis of religion.