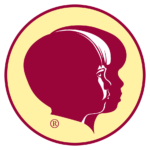 Website Child Evangelism Fellowship
Department: Creative Services
Immediate Supervisor: Creative Services Director
General Responsibilities
Involvement in the creative process for the development of CEF ministry materials, products, and publications. Think creatively and develop new design concepts, graphics, and layouts taking a wide array of projects from concept to finished product with attention to detail and accuracy.
Specific Responsibilities
Participate in the development of CEF ministry materials, products, and publications.
Communicate ideas and information visually in original ways demonstrating brilliant creativity.
Work in conjunction with different CEF Headquarters Departments to conceptualize and develop graphic design products in accordance with established goals, criteria, and deadlines.
Prepare finished art and deliver projects in the correct format for printing.
Meet regularly for planning and scheduling projects within Creative Services.
Follow established Creative Services, editorial, and organizational policies, practices, and procedures.
Maintain the organized filing system for final approved projects for archival purposes and retrieval of files.
Ensure accuracy and quality standards are met along with individual deadlines and participate in "Continual Process Improvement".
Seek opportunities for further training and growth.
Perform additional duties or special assignments as requested by the Creative Services Director.
Essential Job Qualifications/Skills
Strong graphic design and artistic skills
Layout skills
Mastery of industry-standard desktop publishing tools and graphic design software (Microsoft Office products, InDesign, Photoshop, and Illustrator)
Basic understanding of photo editing and computer illustration
Creativity
Organizational ability
Excellent communication skills
Amazing attention to detail
Time management skills
Team Player
A four-year degree in graphic design or a related field is preferred along with work experience.