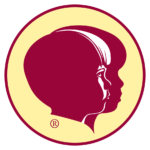 Website Child Evangelism Fellowship Inc.
Position: Helpdesk Technician
Department: Information Technology
Supervisor: Director of Information Technology
General Responsibilities:
The primary responsibility of Helpdesk is customer service. They respond to tickets from our ticketing system, prioritize them, and work them to completion. They will also be responsible for answering the helpdesk phone, creating, and assigning tickets.
Realizes the importance of the CEF Culture Points and commits to upholding them personally and in the ministry of CEF (The importance of Godly leadership at every level, of the spiritual welfare of our workers, of prayer as our foundation, of evangelizing children, of a clear and Biblical presentation of the Gospel and of a commitment to excellence, for the glory of God).
Specific Responsibilities:
Assign, prioritize, schedule, and work helpdesk tickets to completion professionally, and promptly.
Preventive and Corrective Maintenance of workstations, phones, tablets, etc
Assist other IT staff with responsibilities as needed.
Work towards completion of additional IT certifications.
Help train, mentor and guide the Helpdesk Intern as appropriate.
Completion of all other tasks as assigned by supervisor.
Essential Job Functions:
Work with a positive, helpful attitude.
The employee should exhibit goal oriented and self-motivated work habits.
Both personal and public areas shall be kept neat, clean and organized.
As a religious organization, Child Evangelism Fellowship is permitted and reserves the right to prefer employees or prospective employees on the basis of religion.