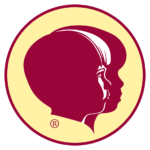 Website Child Evangelism Fellowship Inc.
Child Evangelism Fellowship® is a Bible-centered organization composed of born-again believers whose purpose is to evangelize boys and girls with the Gospel of the Lord Jesus Christ and to establish (disciple) them in the Word of God and in a local church for Christian living.
GENERAL RESPONSIBILITIES
*Assists Local Coordinator with the planning, execution and supervision of a particular ministry, such as our Good News Club® or 5-Day Club® ministries, within Central Virginia.
*Assists Local Coordinator with the ministry within the assigned county or area of opportunities open for ministry.
*Follows the policies and procedures of the national and state organization.

SPECIFIC RESPONSIBILITIES
1. Promotes the ministries of CEF, especially Good News Clubs.
2. Follows up with contacts, churches and existing GNC teachers.
3. Maintains the chapter's website and Facebook page.
4. Assists in fundraising and events for the chapter.
5. Enhances communication for marketing and promotions

QUALIFICATIONS
*Be a mature Christian
*Ability to minister to children
*Willing to abide by the purpose and policies of CEF
*Demonstrate a balanced approach to Christian living in a daily walk with God, the local church, and the ministry
*Proficiency in managing electronic information preferred
*Cleared background screening

As a religious organization, CEF is permitted and reserves the right to prefer interns or prospective interns on the basis of religion.