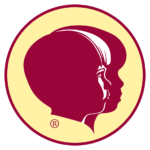 Website Child Evangelism Fellowship, Inc
Position:            Mail Processing Specialist
Department:    Mail Processing
Supervisor:       Mail Processing Supervisor
General Responsibilities:
Assists in all duties of the Mail Processing department.
Realizes the importance of the CEF Culture Points and commits to upholding them personally and in the ministry of CEF (The importance of Godly leadership at every level, of the spiritual welfare of our workers, of prayer as our foundation, of evangelizing children, of a clear and Biblical presentation of the Gospel and of a commitment to excellence, for the glory of God).
Specific Responsibilities:
Sorts mail for opening.
Opens mail when needed.
Analyzes and prepares mail for entering into the system.
Prepare mail for distribution and deliver inter office mail when needed.
Does data entry for donations and payments.
Researches problems and answers inquiries from donors.
Prepares and enters electronic funds for payments and donations.
Prepares bank deposit.
Maintains missionary mailing lists when needed.
Maintains donor database and makes necessary corrections.
Miscellaneous cash data entry when needed.
All other duties as assigned by supervisor.
Essential Job Functions:
Organizational ability
Computer skills
Attention to detail
Team Player
Time management ability
As a religious organization, Child Evangelism Fellowship is permitted and reserves the right to prefer employees or prospective employees on the basis of religion.